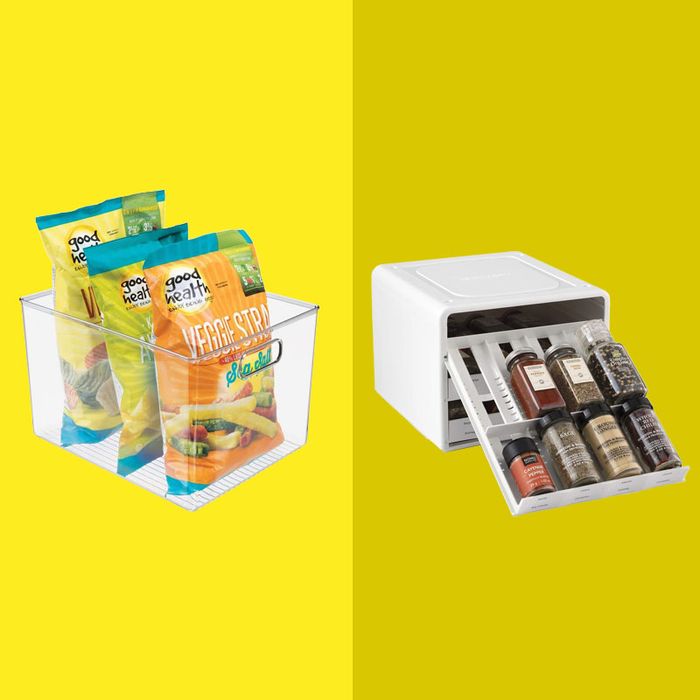 Photo-Illustration: Courtesy Retailer
We hate to be the ones to say it, but you're going to have to put your swimsuits and sandals away for the season. Plus the sand toys, beach umbrellas, and all the other summer stuff that's in a big heap by the door. The whole process of returning to the real world in September can be a crazy-making puzzle, especially when you don't have loads of closet space or a basement to toss everything into. So this week, we're sharing home-organization essentials to make the transition a little easier. It's Straighten Out Your Space Week on the Strategist.
Organizing your kitchen cabinets can be a real challenge. Because they hold everything from dishes and cookware to food and appliances, "they're one of the most complicated and time-consuming spaces to organize," says Corinne Morahan, a professional organizer and founder of Grid + Glam. But keeping your kitchen cabinets tidy is crucial. As every cook knows, the ability to find what you need, whether it's a cooking spice or a utensil, at the exact moment you need it, can make or break a meal.
When thinking about how to organize your cabinets, you want to divide your kitchen into three zones: prepping, cooking, and clean up, says Joanna Wirick, founder of Joanna Organize. From there, organize items by function — i.e., plates and silverware near the dishwasher, cups close to the water dispenser, pots and pans next to the stove, etc. "Zoning dictates your interactions with others in the space so you can cooperate and avoid kitchen collisions," says Faith Roberson, owner of Organize With Faith.
Once you know where everything goes, it's time to put stuff away — which is when kitchen cabinet organizers come into play. "They're super-helpful because they can help you utilize the full height and depth of your cabinets," says Michele Vig, founder and chief organizer at Neat Little Nest. Depending on what you're storing (light versus heavier items) and the look you prefer, you could spend a lot or a little on them. For example, when it comes to storage bins, you'll pay a premium for wicker or knit bins; plastic is the more affordable option. Also worth noting: You don't have to buy everything from the Container Store. "Target, Walmart, and Amazon all have very good knock-offs of many items they sell," says Vig. From storage bins to lazy Susans, here are the products that organizing experts rely on.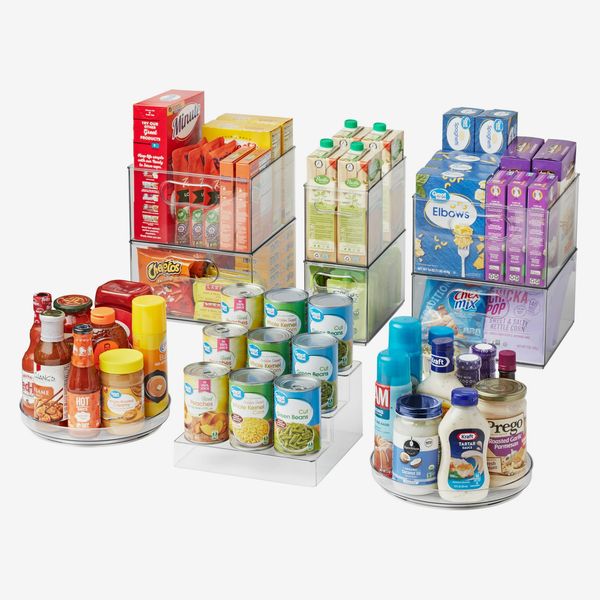 Over and over, the experts I interviewed recommended the same three organizing products: bins (to categorize things like snacks and cleaning supplies), risers (to create more vertical storage space), and lazy Susans (to make deep cabinets more accessible). This set by the Home Edit (the expert organizers behind Netflix's Get Organized With the Home Edit) has all of these things — and more.
"It's a great starter kit since it has everything you need to organize your kitchen cabinets," Neat Little Nest's Vig says. The 11-piece set comes with four large bins for bigger items like cereal boxes, two narrow bins for smaller products like pasta, two snack bins, two 10-inch turntables that are great for spices and condiments, and a three-tier shelf for canned goods. And at $63 for 11 items, the price is hard to beat.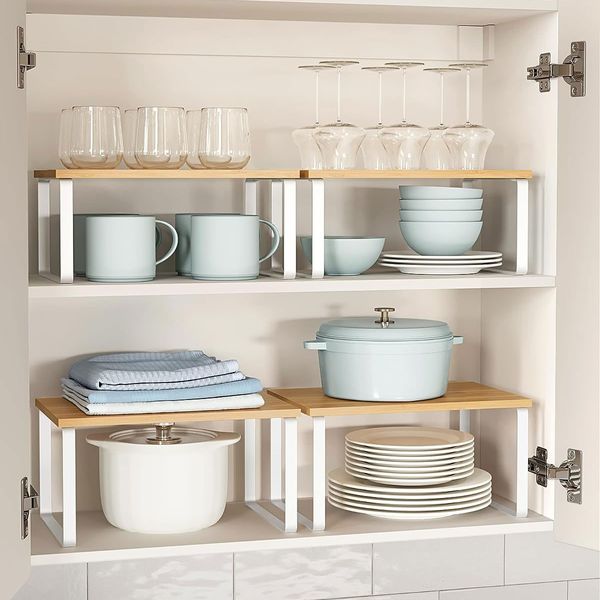 A great way to maximize the vertical space in your kitchen cabinets is with risers (a.k.a. shelves), according to Zoe Katz of Twice As Organized. Since they essentially create mini shelves (within your existing shelves), "they help break up the space and make it easier to find things," she says. She's a fan of this model from Songmics, which is affordable and nice to look at. They can be adjusted to fit your space and hold up to 33 pounds so they can easily support a stack of plates or your heaviest cookware.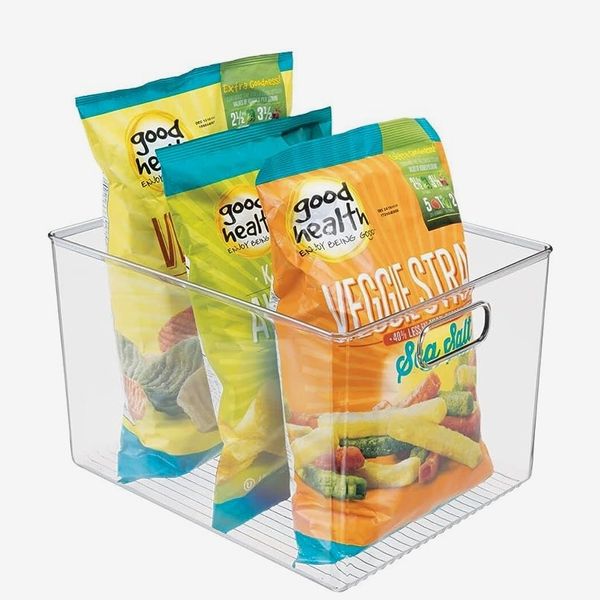 Bins are a professional organizer's best friend. "You can use them to corral everything from snacks to cleaning supplies," says Grid + Glam's Morahan. She loves these bins by mDesign because they come in a variety of sizes (from 10-by-4-by-3, great for small snacks, to 16-by-6-by-5, which is good for larger items), and the clear plastic makes it easy to see everything inside. Before buying any bins, always measure your cabinets to make sure you have enough room to easily pull them out. And label your bins so everyone knows where to find things — and where to put them back.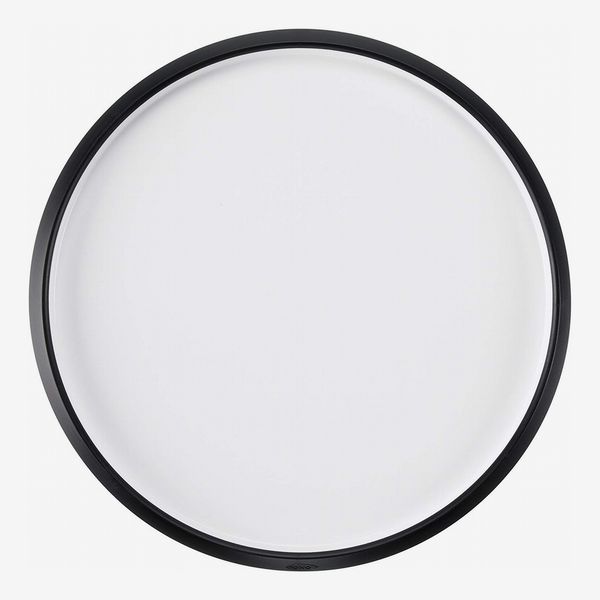 To make the most of corner cabinets and extra deep cupboards, which offer a lot of storage but are difficult to access, lazy Susans are a must, says Joanna Organize's Wirick. They're great for storing everything from cooking oils to cans of food, and with a quick spin, you can find exactly what you're looking for. Wirick is a fan of this one from OXO because it's sturdy and easy to turn. "In addition to holding food and cooking items, it's great for storing cleaning supplies under the sink," she notes.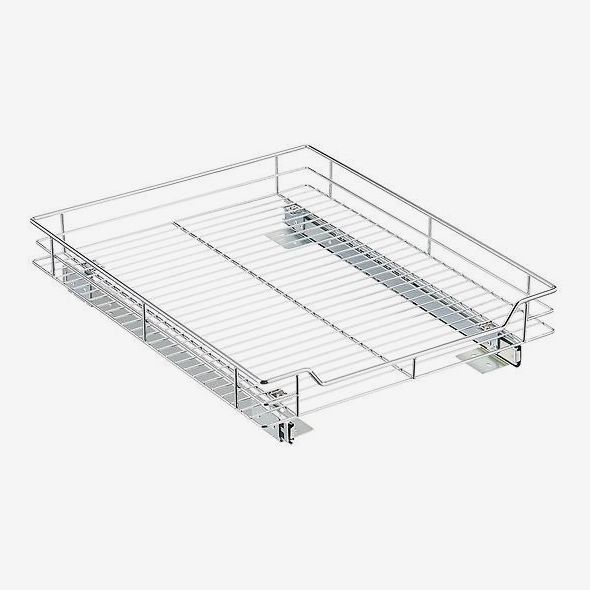 Another good way to access hard-to-reach areas in your kitchen cabinet is by installing pull-out shelves. "They make it easy to see everything you have, especially stuff that gets forgotten in the back," says Organize With Faith's Roberson, who recommends these retractable shelves from the Container Store. Made from heavy-duty steel, they can hold up to 55 pounds, which means they're strong enough for your heaviest pots and pans. Plus, they come in four different sizes (from 11- to 20-inches wide) so there should be one that works for your cabinets.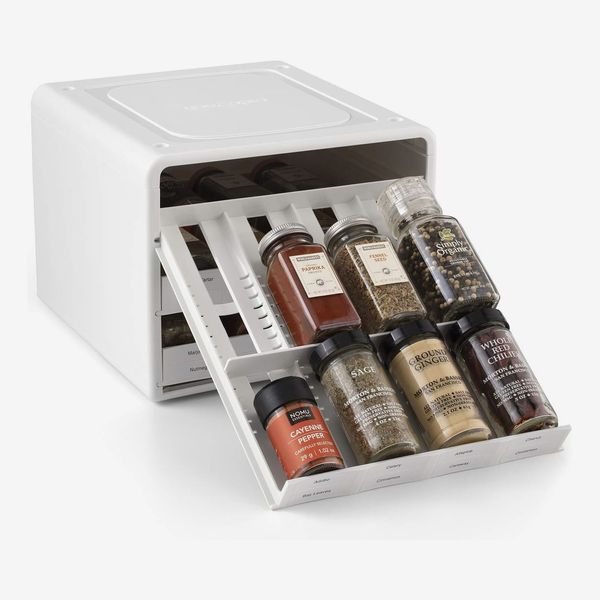 There are many ways you can store spices — you could arrange them on a lazy Susan or line them up on a shelf riser. These methods are fine if you only have a handful of spices, but if you have more than that, Wirick recommends this organizer, which has room for 24 seasonings. She says: "You can adjust it to fit any size spice bottle, and it comes with premade and blank labels, so it's easy to organize." She suggests categorizing your spices by cuisine (like Italian, Mexican, Asian, etc.) or alphabetically. Before arranging them, be sure to get rid of any duplicates or spices that have expired.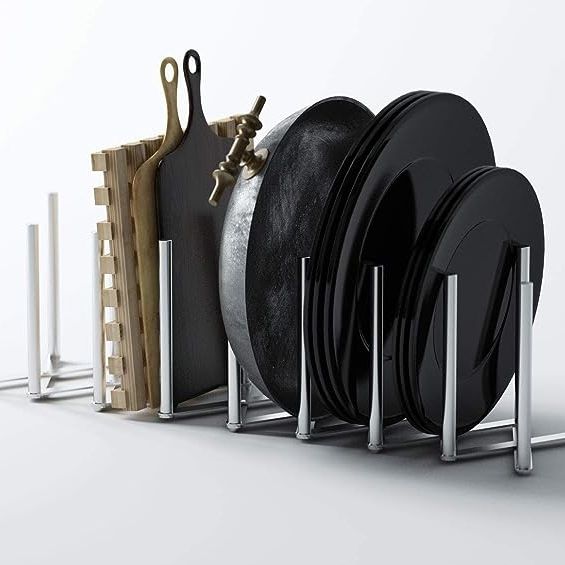 It's easy for pots and pans (and their lids) to become a frustrating jumble in your cupboards. That's why Vig recommends this rack that can be adjusted to fit your cookware and holds up to eight pieces. Made from stainless steel, it's sturdy enough to hold heavy items like a cast-iron pan or grill. "You can also use it to organize baking sheets and cutting boards," she says.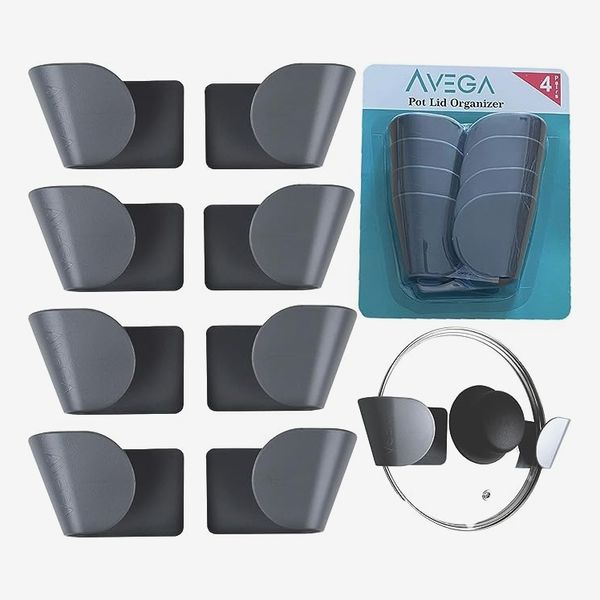 If you're short on space, organizers that hang behind a cabinet door are an excellent solution, notes Katz from Twice As Organized. She loves these lid holders because they're easy to install (just stick them to the inside of your cabinet) and they can be customized to fit any lid size.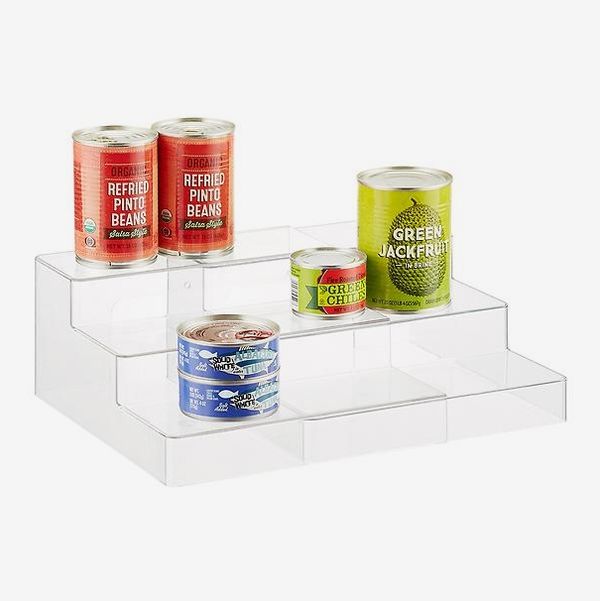 There's a reason you have 12 cans of black beans: You keep thinking you need to buy them because you can't see the ones you have in the back of your cupboard! This three-tiered riser — recommended by Morahan — solves that problem by letting you neatly arrange cans so they're easy to see and grab. "It's a great way to maximize space, and I love that it can fit bigger cans," she says. Bonus: It can expand from 10 to 19 inches wide in case you need even more storage.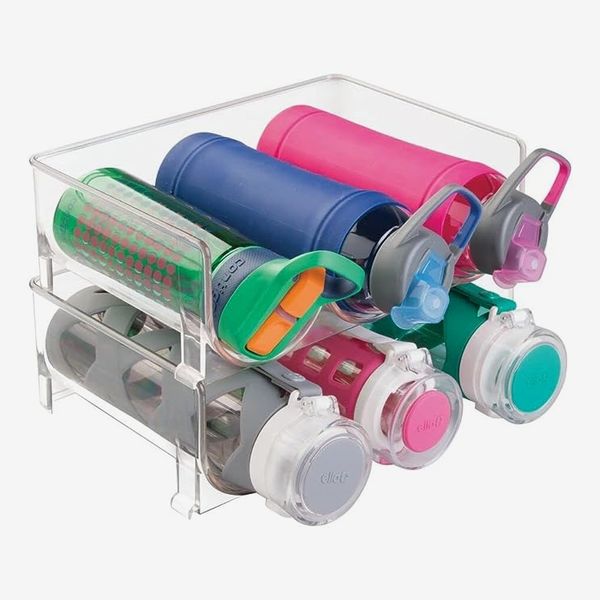 "I put this rack in almost every house I work in," says Morahan. The reason: It takes advantage of the vertical space in cabinets and can hold everything from water bottles to travel mugs and sippy cups. "You can see them all at once and just grab what you need without knocking the others over," she says. The set comes with two racks that can hold six bottles in total.
The Strategist is designed to surface the most useful, expert recommendations for things to buy across the vast e-commerce landscape. Some of our latest conquests include the best acne treatments, rolling luggage, pillows for side sleepers, natural anxiety remedies, and bath towels. We update links when possible, but note that deals can expire and all prices are subject to change.