It's hard to find a material quite as elegant and sophisticated as dark wood – so, of course, it's Gal Gadot's go-to.
The Snow White actress offered a look inside her open-plan kitchen where dark wooden tones reign supreme – from her tall handleless cabinetry to her countertops (that, despite not being wooden, exhibit a similar espresso tone). 
According to design experts, this hue is among the most luxurious kitchen cabinet color trends for 2023 and the 'coolest' way to incorporate wood into our space – but what makes it so striking? Design experts say its success stems from its rare combination of retro aesthetics and Asian influences.
'Interior design trends are often influenced by global styles. Asian design, known for its use of dark woods like teak, is having a significant impact on the popularity of dark wood in modern interiors,' says Lucy Mather from Arighi Bianchi. 'This is reinforced by a nod to 70s and retro looks in interiors, too. Dark wood is dubbed by experts as the coolest wood trend in 2023.' 
However, while this tone has a place among kitchen trends this year, we can rest assured that its power will not waver. 'Dark wood, such as mahogany, walnut, or ebony, exudes a sense of timeless elegance and sophistication,' Lucy reassures. 
'It can add a touch of luxury and refinement to any kitchen, making it a popular choice for furniture, flooring, cabinetry, and decorative elements.'
Lucy is a design expert at Arighi Bianchi, a luxury Italian furnishing company based in the UK. The brand is best known for supplying furniture to royal residences, including Sandringham House and Marlborough House in the 20th century. 
So, design experts love the darkness of Gal's wood kitchen cabinets, but colors aside, we can't help but note their tall, handleless design that allows the kitchen to look even sleeker. 
'As a veteran kitchen designer, I've noticed the rise in popularity of dark wood cabinets lately. There's something so rich and dramatic about tall, handleless cabinets in a deep espresso or charcoal stain,' adds kitchen design expert Rosie Elliot.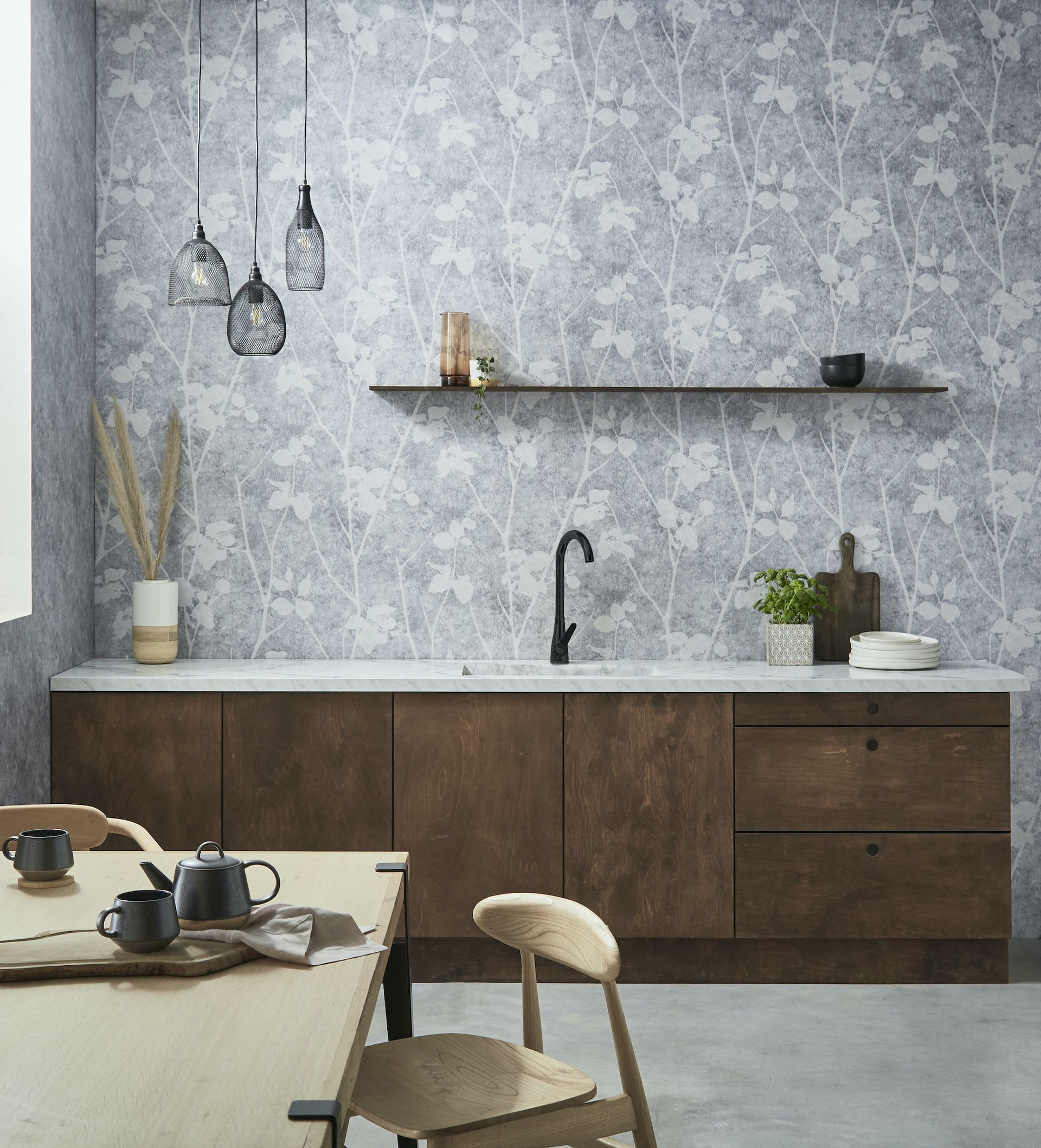 Rosie says that Gal's handleless cabinets offer a contemporary twist that pairs well with this timeless material – and aesthetics aside, it has its practical qualities, too. 'Handleless or integrated finger pull cabinets are sleek and modern. There are no grooves for collecting dirt and grease,' she says. 
Rosie Elliot is a veteran kitchen designer and professional chef with experience in Western, Mediterranean, and Italian influences. She runs a kitchen-focused blog that shares design and culinary tips for homeowners of all cooking abilities. 
'Soft-closing hinges and specially designed integrated pulls cost more. But most clients think it's worth it for the streamlined, minimalist aesthetic.' And with Gal's space as the ultimate muse, we would agree that these cabinets are a beautiful and durable investment. 
'I always tell clients – wood never really goes out of style. The trend may shift slightly from light to dark every decade or so, but you can't go wrong investing in real hardwood cabinets.'
And, when looking for the perfect dark wood pairing, we can't help but add this beautiful Italian chandelier, inspired by Gal's (naturally), to our wish list. It's available via 1stDibs (below) now.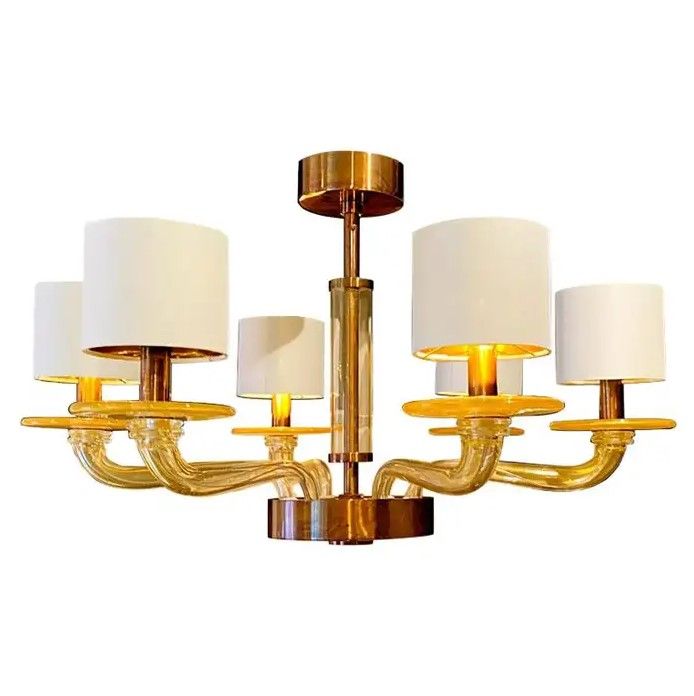 Designed by Pierpaolo Seguso for Seguso Vetri d'Arte, this e chandelier embodies the nature of timeless Seguso style. It will make an instant statement against dark wooden cabinets, for a timeless, Gal Gadot-inspired effect.