After squatters took over his mother's home, one handyman took the law into his own hands and uncovered a clever way to force them out. 
United Handyman Association founder Flash Shelton became the squatter himself. 
"I dissected the laws over a weekend. I basically figured out that until there's civil action, the squatters didn't have any rights. So if I could switch places with them, become the squatter myself, I would assume those squatter rights," Shelton said Thursday on "Varney & Co."
SQUATTERS, BE GONE! HOW TO KEEP YOUR PROPERTY SAFE AND SECURE FROM UNWANTED OCCUPANTS
After his father died, the family was trying to sell the home but learned squatters had taken over the residence. Squatters are individuals who do not own or rent a property but live there anyway.
Upon calling law enforcement, Shelton learned there was little police could do. 
"I called local law enforcement, and as soon as they saw that there was furniture in the house, they said that I had a squatter situation and they had basically no jurisdiction and they couldn't do anything," he said.
Shelton then decided to he could use squatters rights to take back his home. As a precaution, he also had his mother write and notarize a lease. 
SQUATTER TEACHER, FAMILY INVADE LUXURY HOMES AS HOMEOWNER FACES MONTHS-LONG EVICTION BATTLE: REALTOR
"I packed up my jeep, drove up there and paced out the joint around 4 a.m. I waited. About 8:00, 8:30 in the morning, three cars pulled out of the driveway and I made entrance to the house. I put up cameras, waited for them to come back," he said. 
"They didn't have a lease, so that never came into play. But when they came back, I just laid it out for them, told them that it was all locked up, cameras, and the only way they would get back in the house is if they broke in on camera, and I would prosecute. I told them they had a day to get their stuff out or the furniture was not theirs anymore."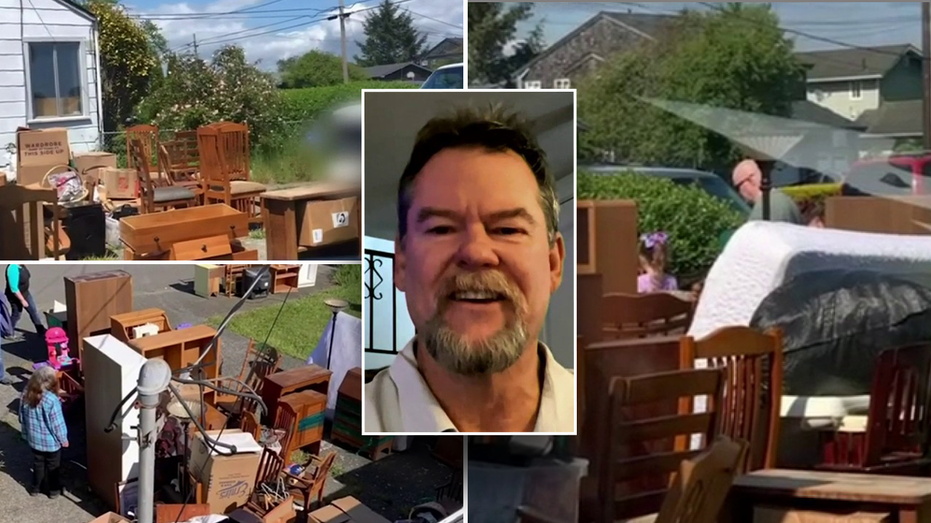 In many cities across the U.S., squatting is becoming a worse problem often due to progressive policies favoring squatters and tenants over landlords. 
According to Madison Ventures+ managing director Mitch Roschelle, real estate markets in cities like New York City, Philadelphia and Los Angeles could face an exacerbated squatter problem.
EXPERT WARNS LANDLORDS OVER PROGRESSIVE POLICIES ALLOWING SQUATTERS WREAK HAVOC: 'LAW IS NOT ON YOUR SIDE'
In New York, squatters are granted rights after just 30 days, which makes it harder to evict. It's a similar story in Los Angeles, where landlords are often forced to pay just to get rid of tenants who fail to pay. And in Philadelphia, even after a court orders a person out of a home, sheriffs might show up to evict, but end up leaving rather than cause a confrontation.
"The laws are written to protect the tenant, not the landlord," Roschelle told Fox News Digital in June. "The local laws that protect tenants at the expense of landlords have fueled this phenomenon because we've basically said forever it's the landlord's fault, not the tenant's fault if the tenant can't pay rent."
He further warned landlords: "The law is not on your side."
Shelton experienced this firsthand. 
"The law would prevent me from physically removing them," he said. "However, being that I wasn't the homeowner, I had more rights. As a tenant, I would actually have more rights than them."
He added that if the squatters were still at the home and did not leave, he would have relied on his lease and tried to "make it miserable" for them so they would exit on their own. 
CLICK HERE TO READ MORE ON FOX BUSINESS
Having solved his own squatters problem, Shelton is now helping others in a similar circumstance and calling to make squatting illegal. 
"I do Zoom consultations. I ask people to make a donation to the cause. And when I can physically go out and help them, then yes, it is. It is something I am doing to help people now, as many as I personally possibly can," he told host Stuart Varney.
"More importantly to that is I'm trying to change the laws. That's my number one focus. So in helping others right now, since, you know, I feel bad, I can't help everyone, but if we can change the squatter laws, I feel like that's the way I can help everyone."
FOX Business' Kristen Altus contributed to this report.