Whether you have just moved into a new home with striking, high kitchen cabinets, or if you are considering making yours a little taller in your next remodel, you might be wondering how to get the best use of them. There is no denying that kitchen cabinets serve an aesthetic purpose, but their true value and function will forever be storage, after all. So, if you cannot (easily) access said beautiful high kitchen cabinets, what is a host to do?
'As higher ceilings in homes become more and more coveted, kitchens have also grown in scale,' says interior designer, Tara Benet. 'Tall dramatic backsplashes and high cabinets are a beautiful way to make a space feel grand and gain additional storage.'
Thankfully, there are a handful of clever, and stylish ways, to make high kitchen cabinets easier to reach, whether you are keeping Christmas tableware or your favorite kitchen gadget in there.
Tara Benet Design is a prestigious and award-winning firm, based in the New York area. The award-winning firm helps clients achieve luxurious, balanced, and sophisticated surroundings by taking a collaborative approach to making the most of every space.
How to make high kitchen cabinets easier to reach
To keep your kitchen space beautiful, functional, and as stress-free as possible, we asked some more experts for their best alternatives to simply standing on tip – or your favorite pair of Manolo – toes. This is what they suggested.
1. Keep thoughtfully designed stools or step ladders nearby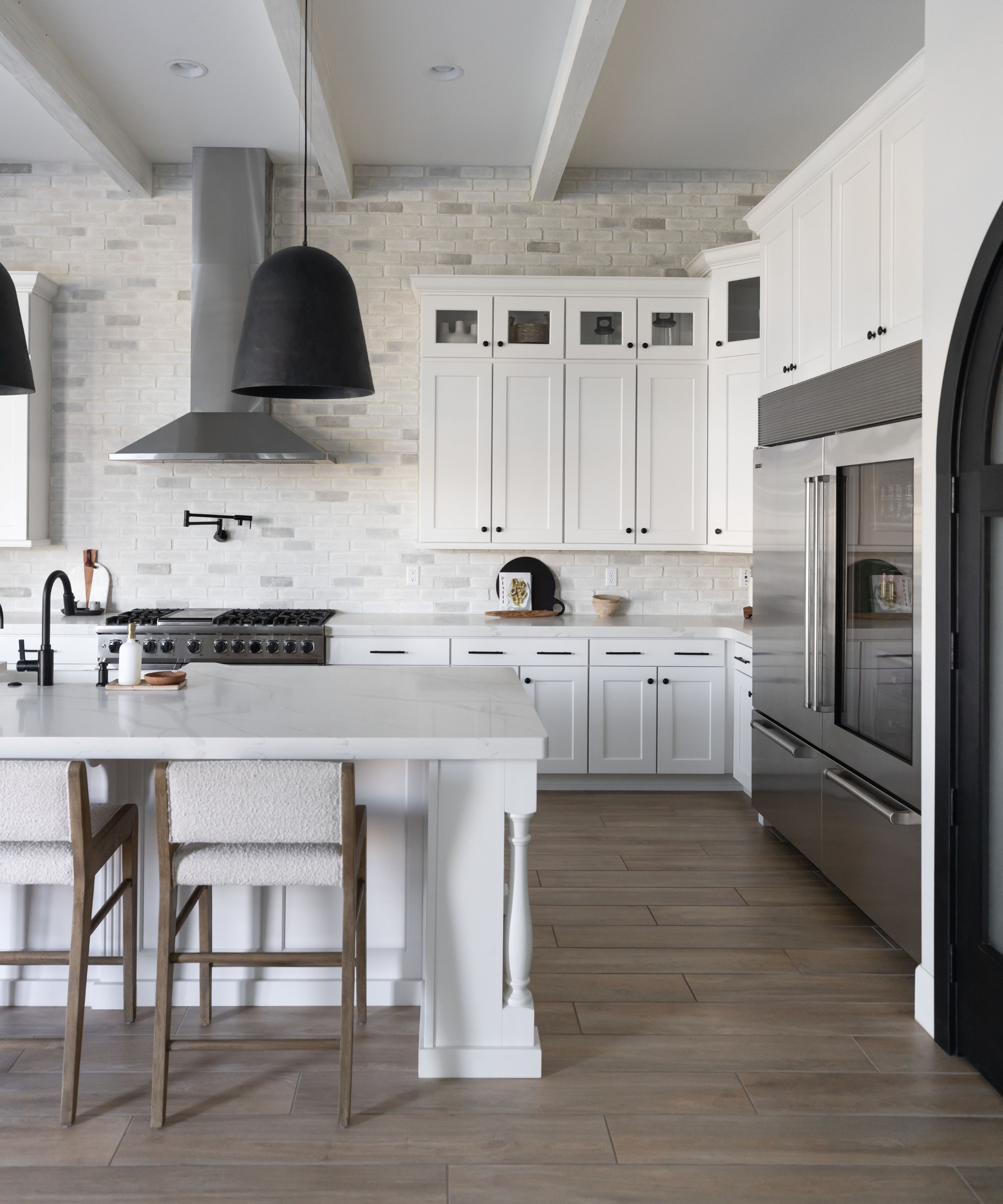 Benet first notes that high kitchen cabinets should really be reserved for items that you use or need infrequently. Then to access them, their project go-to is 'a handy foldable stool that is well designed and attractive such as the Design House Stockholm Step Stepladder from 2Modern.'
Certified professional designer, Shara Kay, also suggests we keep a stool handy and encourages us to favor designs that you can store away discreetly too. 'There are attractive stools you can mount on the wall,' says Kay who suggests this particular step ladder from Design Within Reach. For those who might rather squeeze a step ladder into a nook, Kay recommends a folding style like this heavy-duty stepping stool from Amazon. 
Choose one of the more colorful options to bring a little vivacity to your kitchen space, and rest assured that it will only be on show for a short while as you access what you need.
Similarly, Ginger Curtis, CEO and Founder of Urbanology Designs, notes: 'A beautifully designed kitchen ladder serves both a practical and aesthetic purpose in your kitchen.' Curtis advises us to choose quality, luxury designs that are crafted with wood or metal for a vintage finish. This will add visual appeal and function to your scheme. 'It adds a touch of sophistication and charm, transforming your kitchen into an inviting and stylish space.'
Curtis adds that a hidden pull-out option can also help with access and elevate the utility of tall kitchen cabinets. She recommends the STEP 180 PLUS – Hideaway Solutions in particular, saying: 'This charming solution is discreet and massively increases the function of a kitchen.'
Rooted in simplicity and elevated by extraordinary beauty, interiors by Dallas-based Urbanology Designs bring organic luxury to life. Their soft, modern approach allows clients to relax in the warmth of a comfortable and crafted home. Their design-forward sensibility looks beyond today's times, trends, and whims to create homes with longevity and intention.
2. Look at your pull-down options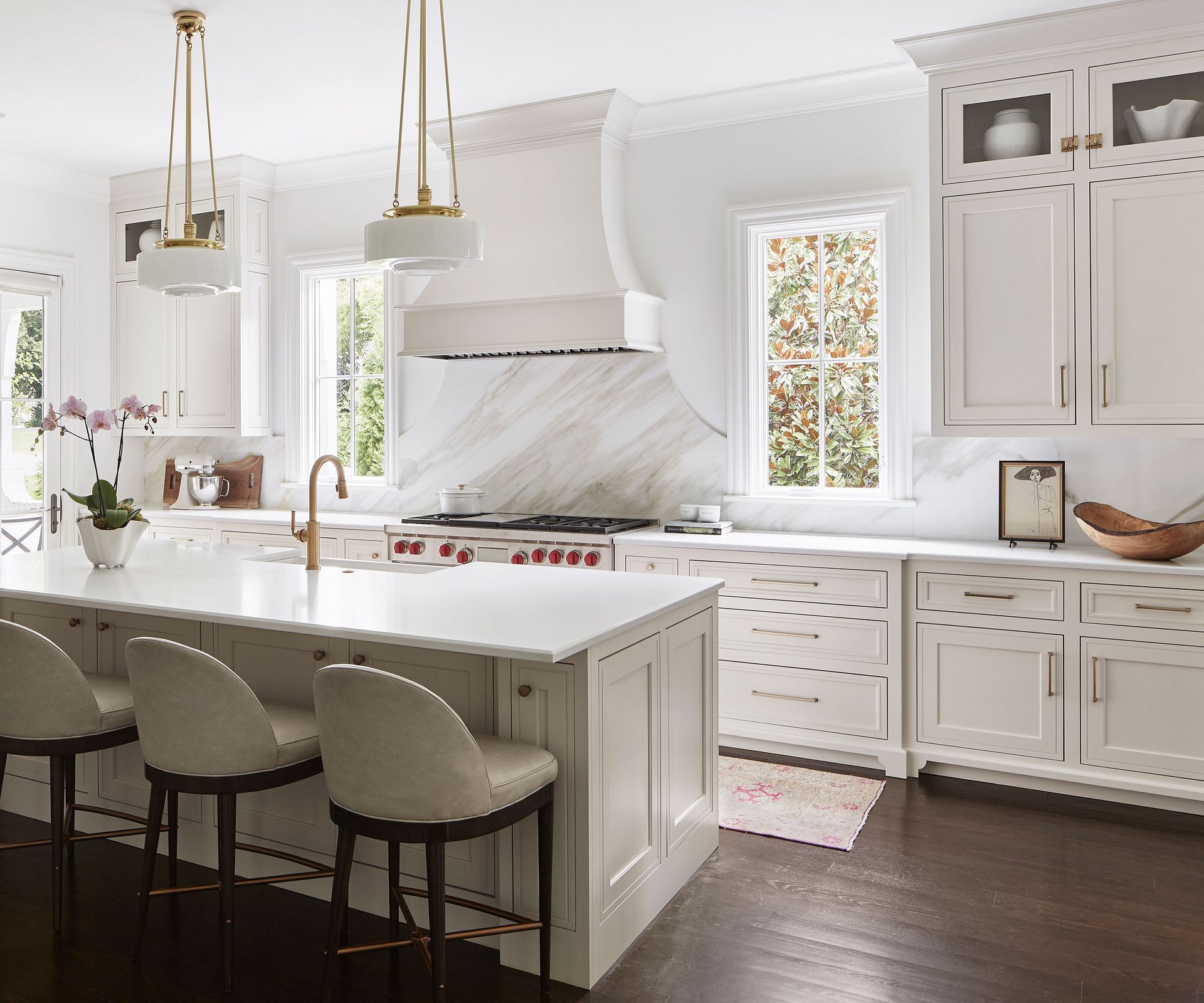 Perhaps you prefer a solution that comes from as high up as your kitchen cabinets? For this, Benet recommends pull-down shelves that will no doubt make a difference to how you access your kitchen storage. 'For others, they will install electronic pull-down shelves, so instead of trying to reach those items the items come to them,' she says.
We found a clever pull-down kitchen organizer on Amazon which is discreet and the perfect vessel for herbs and spices. 
Shara Kay (she/her) is a Certified Professional Organizer® and the owner of SK Organizing, a Los Angeles area company specializing in move management, estate clearing, and helping busy professionals achieve the calm and organized spaces they desire at home and at work. Shara also has over 10 years of experience in the entertainment industry where she produced several independent films, won the NATPE Digital Luminary Award for Best Branded Entertainment Series, and served as a senior development and production executive. She holds a Bachelor's degree in Romance languages & literature from Harvard University.
3. Use your cupboard toe kick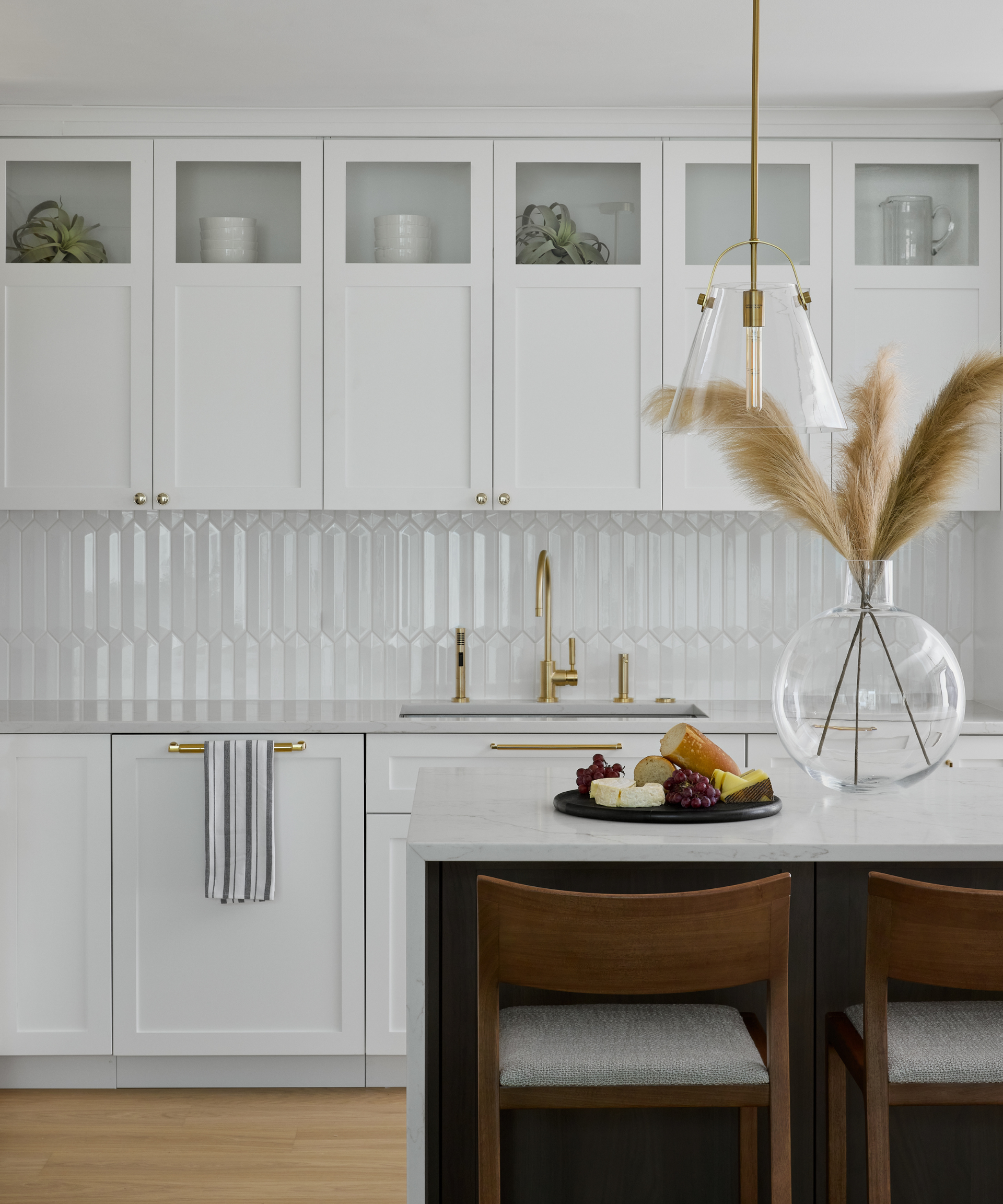 A toe kick is a nifty kitchen design addition anyhow, and according to one of our experts, it presents another clever opportunity to increase accessibility to those hard-to-reach high kitchen cabinets. 
Make the most of it with a discreet addition that will not interrupt the overall aesthetic of your kitchen space. Victoria Holly, Principal and Founder of Victoria Holly Interiors suggests: 'A pull-out step stool hidden in your cabinet toe kick is a great way to actually ensure you use your higher-up storage! It's no fun to grab your step stool each time you need to grab something from higher up.' 
Whereas one integrated into your cabinet will be a seamless and functional design addition to your space.
Victoria Holly Interiors is a full-service interior design firm that specializes in creating beautiful and functional spaces for both residential and commercial clients. They pride themselves on their ability to deliver high-quality projects that meet the unique needs and preferences of their clients. Victoria Holly Interiors offers a wide range of professional services, including project management, interior design, construction assistance, and renovations.
4. Keep all kitchen cabinet corners within reach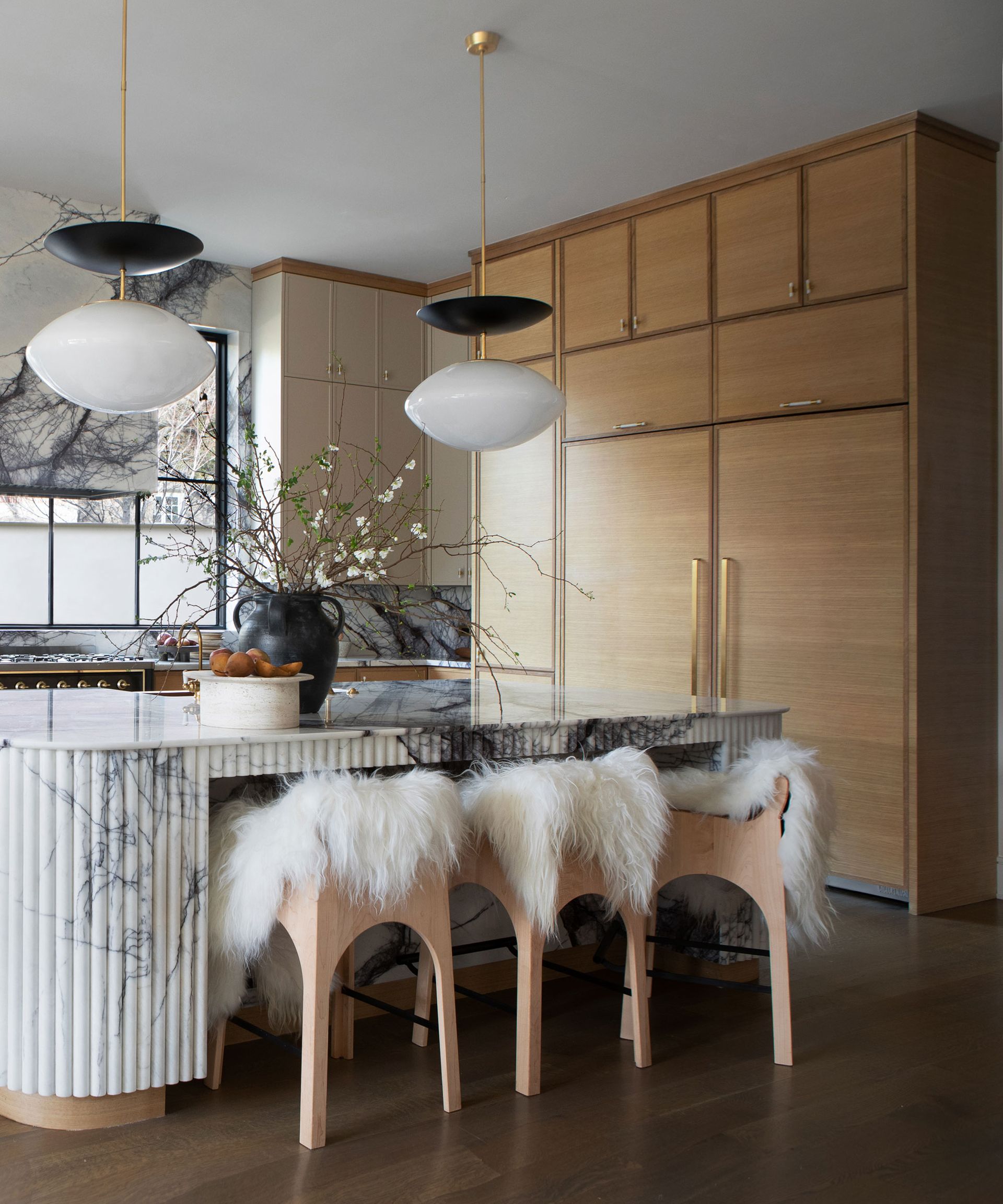 Once you are 'up there' as it were, perhaps on a step stool or new and fancy foldable ladder, making access to still distant corners is essential. For this, Holly recommends a classic Lazy Susan.
'Lazy Susans are a great way to utilize corner cabinet storage without having to dig through a cabinet,' she says. 
Consider the corners not just of your highest kitchen cabinets either notes Holly: 'Install pull-out shelves in your lower cabinets. These allow you to easily access items stored in the back.' 
This way, you can pick up the oregano with one swift movement, minimizing time up the ladder or peering into a bottom cupboard, a preferable choice for any chef in a hurry.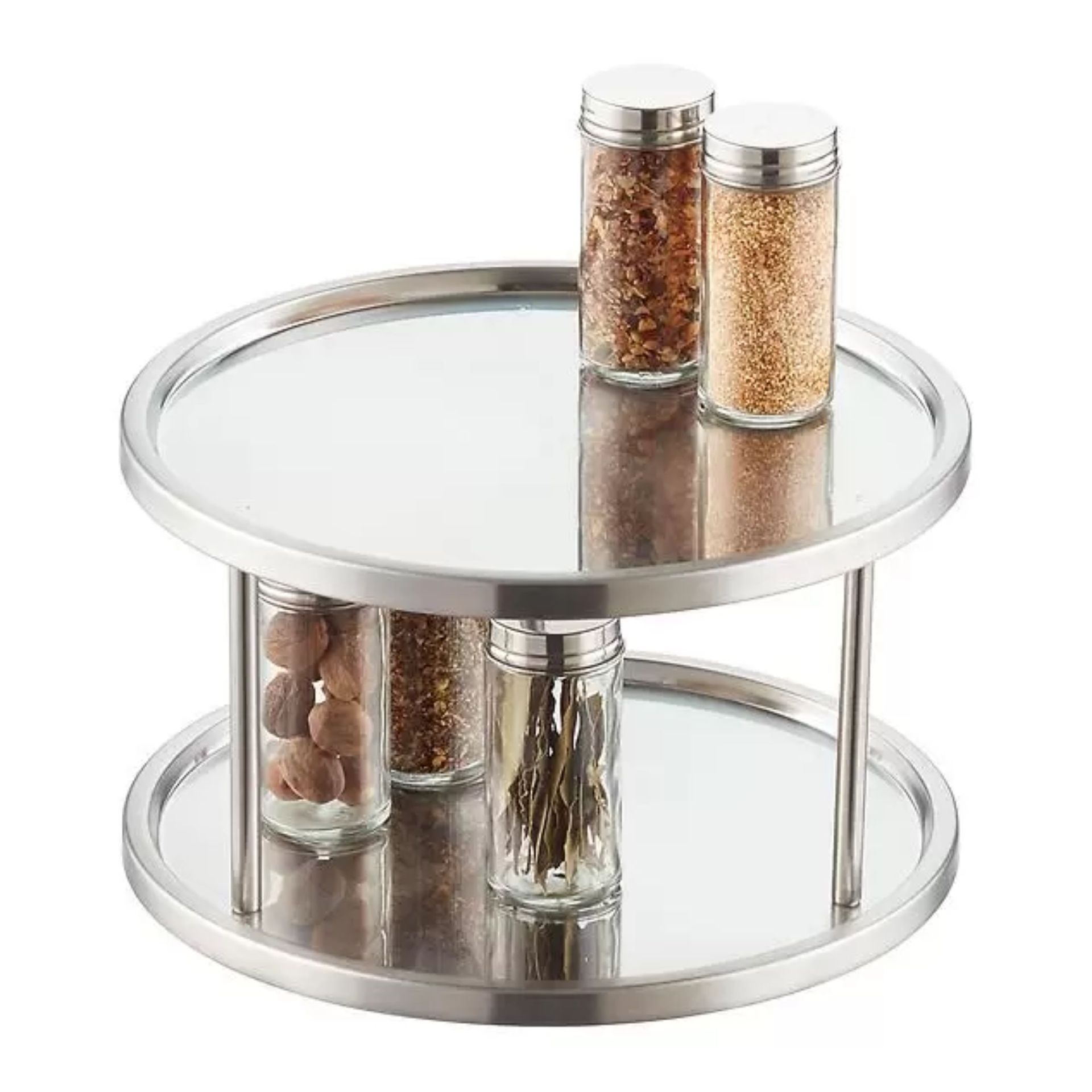 2-Tier Stainless Steel Lazy Susan
This Lazy Susan is workhorse that's perfect for high-traffic storage. It's rustproof stainless steel, so it's good for more humid rooms like bathrooms and kitchens.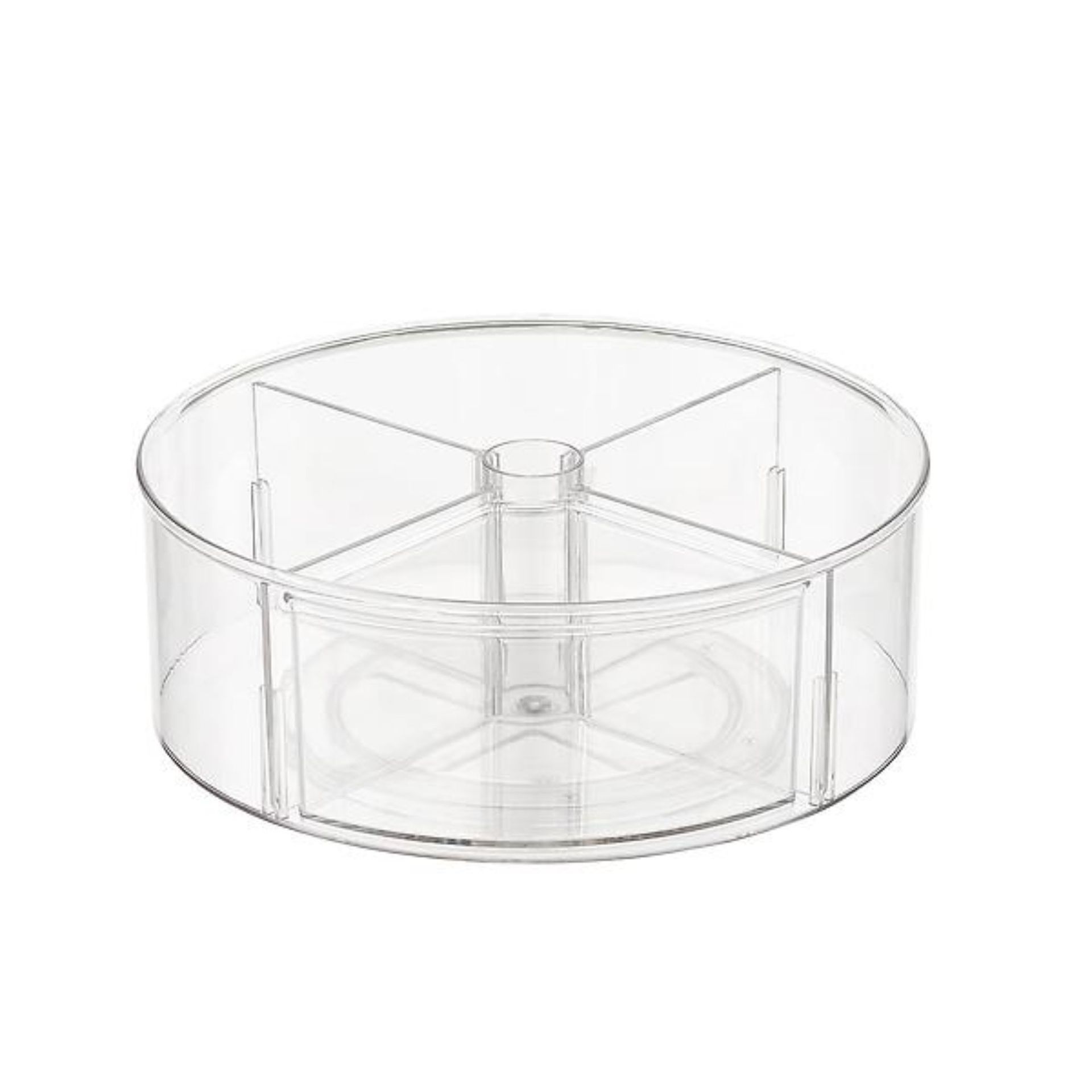 The Home Edit Large Turntable
I think this works best for kitchens. The dividers make it easy to keep different ingredients and condiments separate, so it's a no-brainer for a pantry or a refrigerator.
5. Be selective with what you keep up there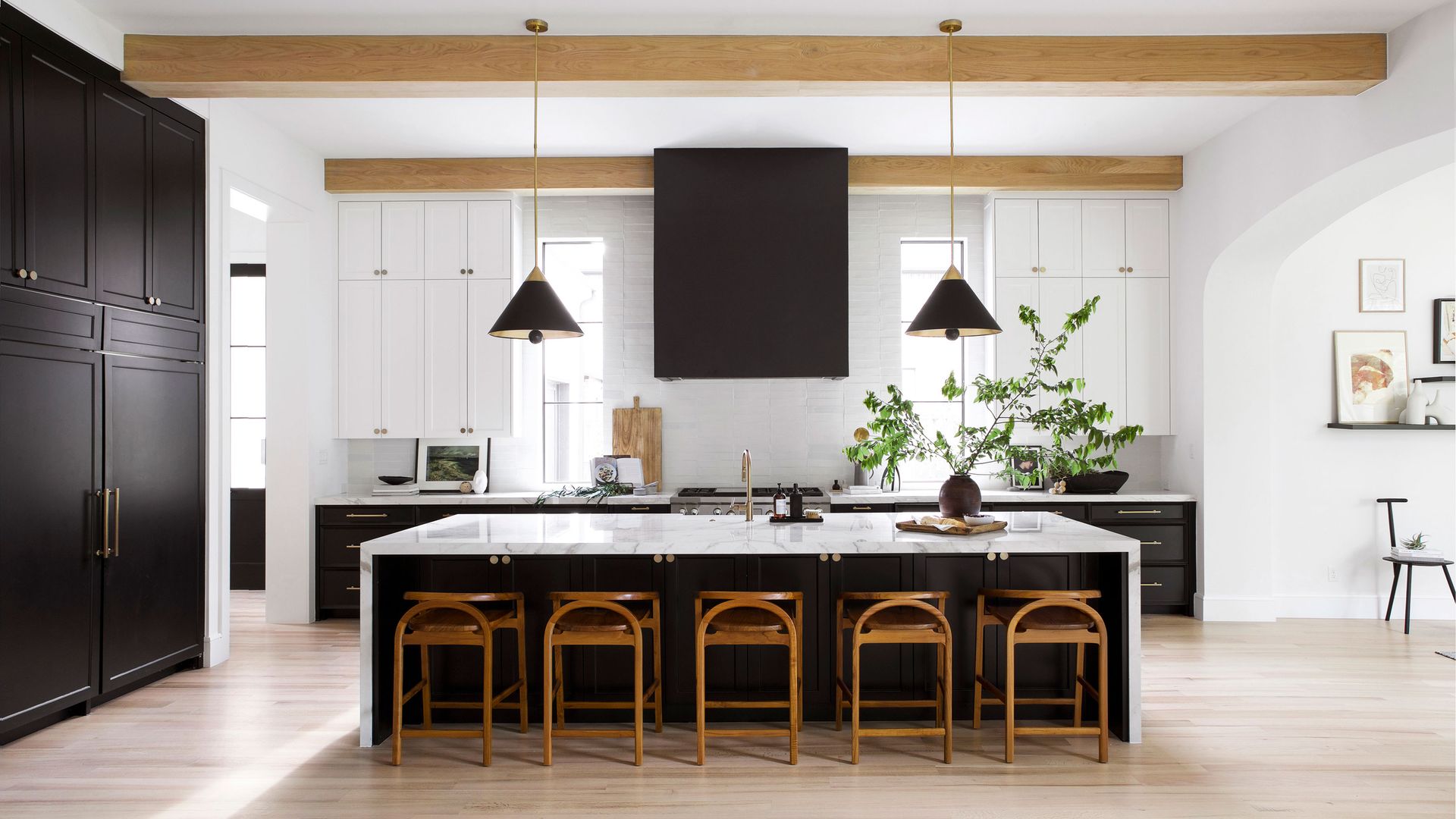 A fine solution, yet one that we might too easily forget when we are in the throws of organizing herbs, putting groceries away, or finding a new home for a favorite non-stick pan.
Curtis recommends, 'When organizing your kitchen, it's wise to avoid storing everyday essentials like plates, cups, or pots and pans in high cabinets, as reaching for them regularly can be inconvenient.'
So if you know you'll need a certain cooking item every time you come to make a dish, reconsider its whereabouts.
What should we be storing in high kitchen cabinets?
Despite making it less of an ordeal to access high kitchen cabinets, what should we actually be storing in there? As touched on, our experts recommend keeping this spot reserved for items that you don't call on regularly. 'You should utilize your upper cabinet storage for things you don't use that often,' says Holly. This means anything you use but once a year, like for holidays. You could also keep this space for 'extras of things,' she adds, like additional paper towels and anything you can't quite squeeze into your pantry – especially if yours isn't particularly spacious.
Curtis also shares that high kitchen cabinets make sense for special tableware: 'Instead, reserve the top shelves for seasonal items such as Christmas plates or fine china, ensuring that you're not constantly stretching to access items on those high shelves. This thoughtful arrangement not only enhances accessibility but also contributes to a more functional and enjoyable kitchen experience.'
---
Make sure you have been selective with what you are storing in your highest kitchen cabinets, and invest in a simple but aesthetically pleasing way to make them more accessible, to achieve a truly well-thought-out cooking space.