If you and your partner are about to cohabit for the first time, you might be anxious about all kinds of potential issues – not least how to merge your home decor ideas. 
If you are both keen on interior design, and you know the styles and aesthetics you want for your home, this might mean compromise. Jennifer Verruto, Founder and CEO of Blythe Interiors, suggests blended interiors are much richer, and more interesting: 'Thank goodness, blending styles is a wonderful design aesthetic! Homes are most welcoming when they portray all the residents.'
But how to design your new home together in a way that it incorporates the best of both worlds and enhances what each of you already loves, without losing design cohesiveness? We asked interior designers and relationship experts that very question.
How to merge your interior style with your partner's?
As a psychology graduate, I have spent many hours studying the positive, and negative, impacts a home's environment can have on psychological health. According to a recent report by Psychology Today, it can not only encourage self-expression but can also create a feeling of safety and self-control. 
For these reasons alone, it is important when moving in with your partner to make sure that both of you feel your style is represented in your shared space. Today, I spoke to interiors experts about the best way to achieve a merged scheme that looks beautiful, too. 
1. Embrace the collaboration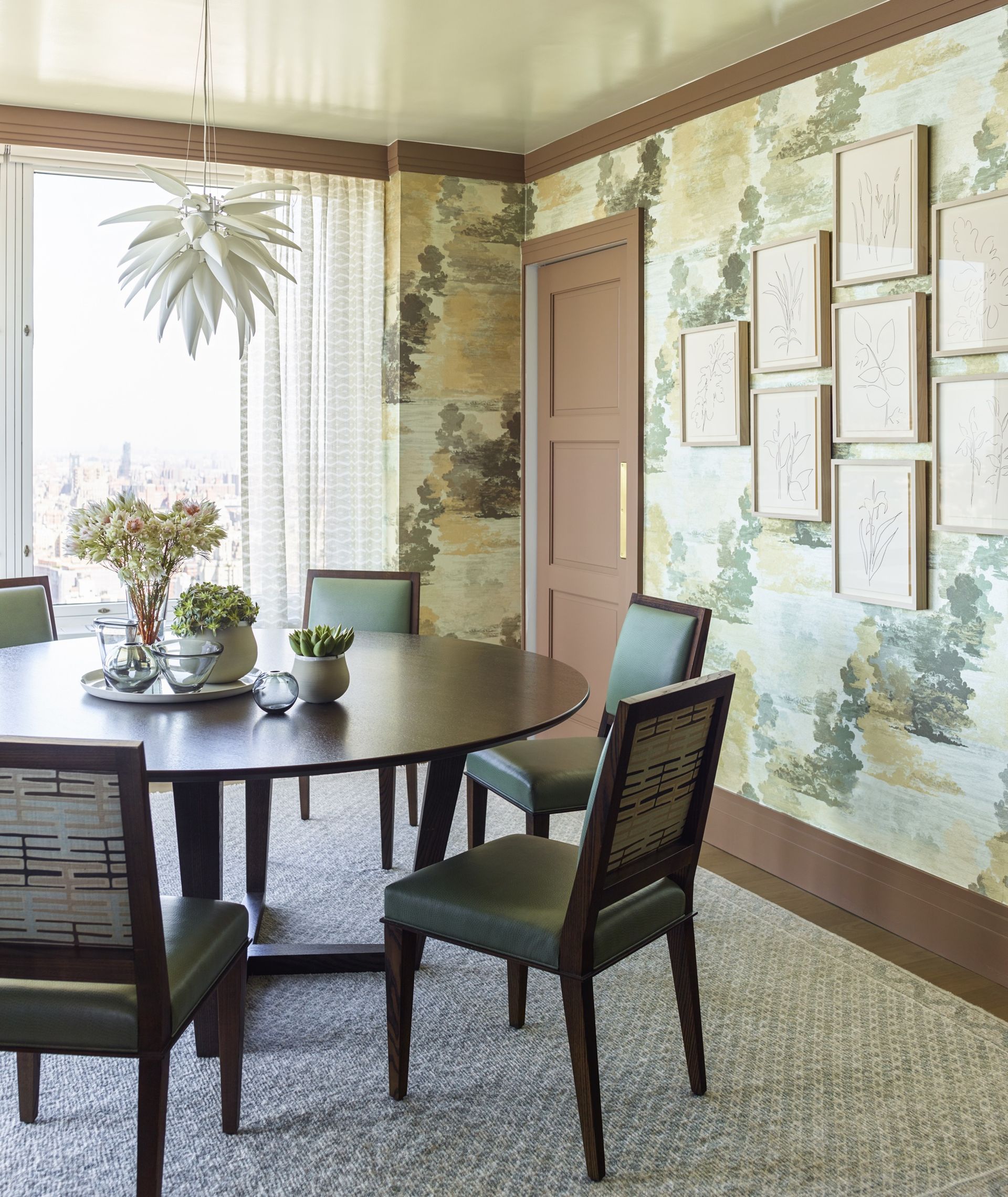 A collaboration of your two distinct styles can, say design experts, make for a much more interesting space. Finding aspects of each that complement the other rather than creating a mismatch of aesthetics is key: to do this, look at how you can integrate your design styles rather than assigning areas or rooms to your respective aesthetics. So, yes, you can combine different styles into one room, but remember: cohesion is key.
Gideon Mendelson, Founder and Creative Director of Mendelson Group says: 'When a couple has different tastes, I don't really see it as a challenge. Sometimes they come to me nervous about their different styles. To me, it's an opportunity to create a very eclectic and unique environment. After all, it's the mix of things that makes a space interesting and personal.'
A West 72nd Street Manhattan home (above), exemplifies the merging of two design styles. The clients, a recently married couple in their 40s, tasked Gideon with incorporating their two different aesthetics. 
'The husband likes handsome and modern with a global feel while the wife enjoys colors and whimsical decor. I incorporated elements of both styles, keeping the color palette fairly neutral to show off the beautiful river view, and incorporating both modern and vintage pieces for a sophisticated look that is personal to the couple.'
Founder and Creative Director of Mendelson Group, Gideon believes that design can be a great stress reliever. Gideon is known for his architecture and interior design in Manhattan, Westchester County, Miami and the Hamptons.
2. Choose a cohesive color palette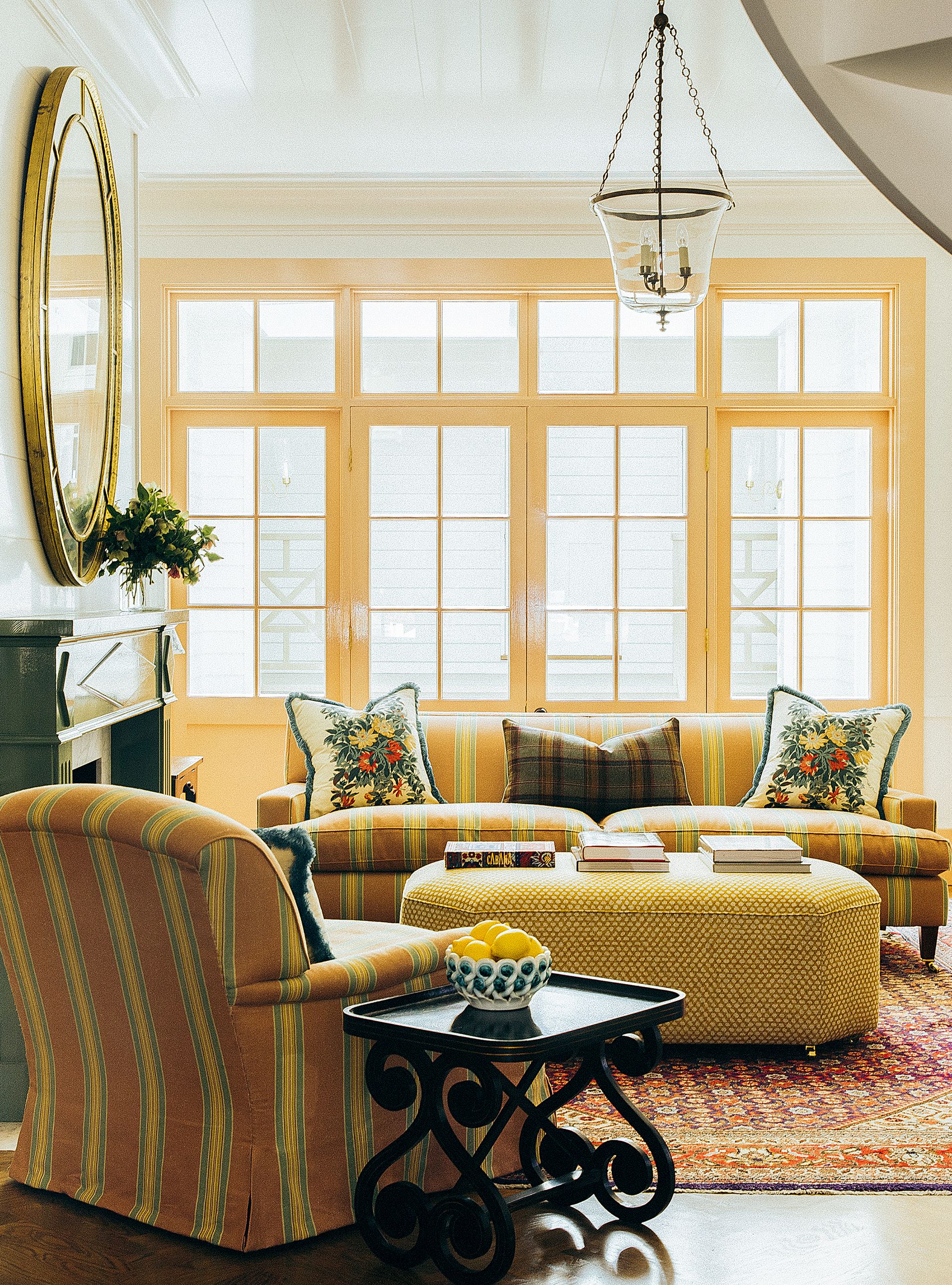 To narrow down the best room color ideas for your house there are various different routes you can take.
A neutral base color can allow you to combine your different styles with minimal clashing.
For those wanting to use color to bring a neutral room to life, decorating with primary colors (perhaps just one), can be impactful. Avoid using colors that are too dark when there is minimal natural light in a room or if the other features are very dark.
Alternatively, use stand-out textures, patterns, and accessories or pieces of furniture over a neutral base color; this can help highlight these features without creating an overwhelming and cluttered look. 
The 60-30-10 rule can be used when combining colors you both love. Simply assign a dominant color to walls, tiles or surfaces (such as cabinets) (60%), a secondary color or colors to pieces of furniture (30%), and add accent colors to smaller features and accessories to either complement or contrast the rest of the room's color scheme (10%). This method should help narrow down where the colors in a room are focused.
Decorating your home with pieces from different periods and styles can be made to look coherent by simply finding colors, tones, patterns and textures that have similarities to pull the whole room together. Repetition is often the key to success when combining styles.
Although you don't need to repeat a color throughout a room to create a cohesive look, in order to make sure a piece doesn't appear out of place, some repetition can create harmony within a room, whether that means reusing the color, pattern, texture or shape of an item. This can easily be achieved by getting some tester pots of paint and using it to repaint up a cabinet, table or even a handle to work the same color to a few pieces in a room to create a theme.
3. Start with common ground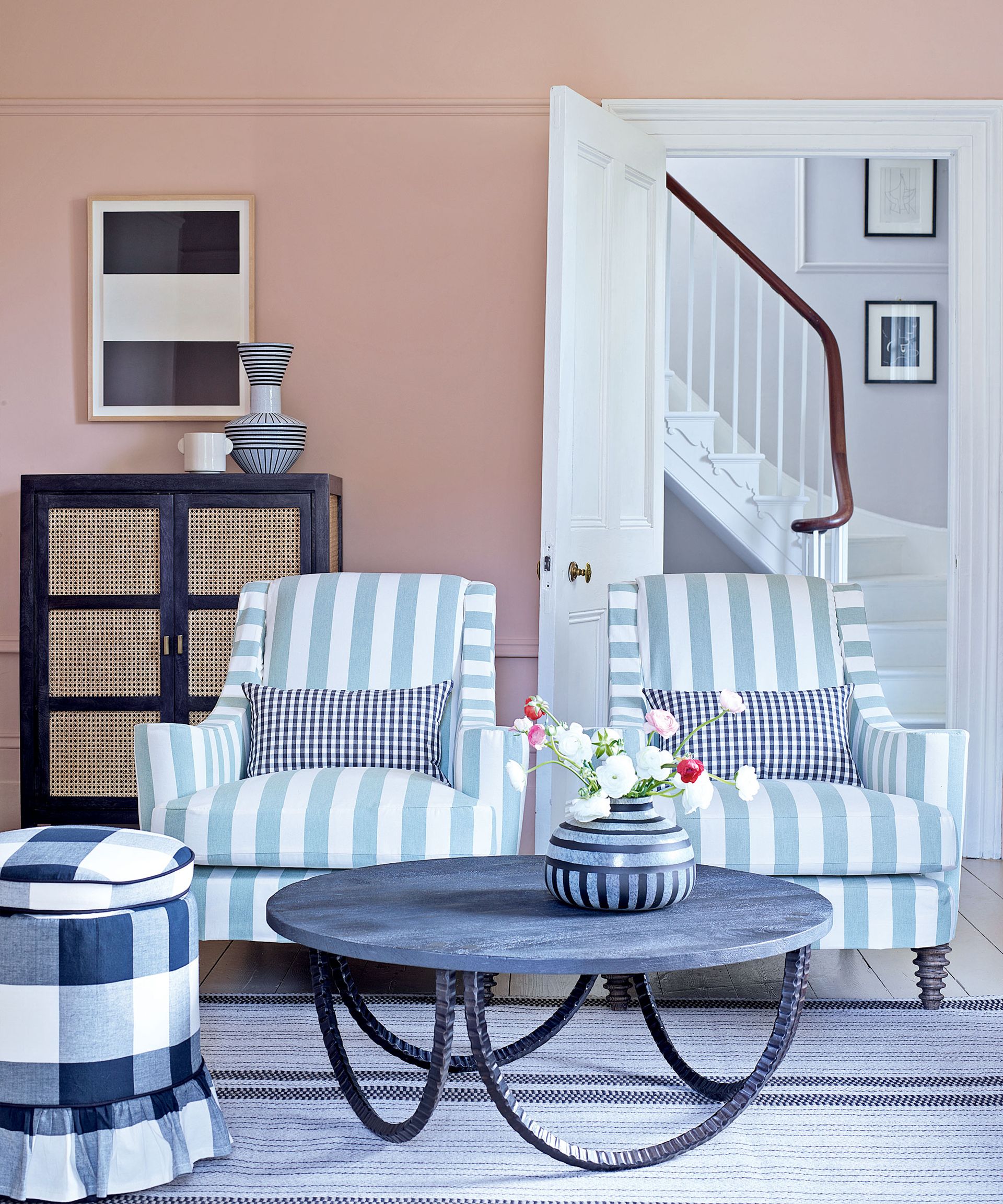 Looking for design commonalities where you and your partner can agree can help build the foundation for merging your aesthetics. This can mean finding design features that you like in common, such as hardwood floors, patterned tiles or patterned carpet, a particular wall color or neutral tones. This can then be the base to build from when choosing secondary features to decorate with.
Jennifer Verruto, Founder and CEO of Blythe Interiors suggests that if finding 'a common design element is too hard, look for things in life you both love. Do you both love the beach and want a beachy vibe? Is there a favorite first date restaurant you both felt fabulous? Often focusing on the feeling of a space can help couples merge their design styles.'
Jennifer Verruto is Founder and CEO of Blythe Interiors. Blythe Interiors has of a team in Spokane, WA, and a San Diego Design studio/showroom as well as an online shop.
4. Compromise with complementing schemes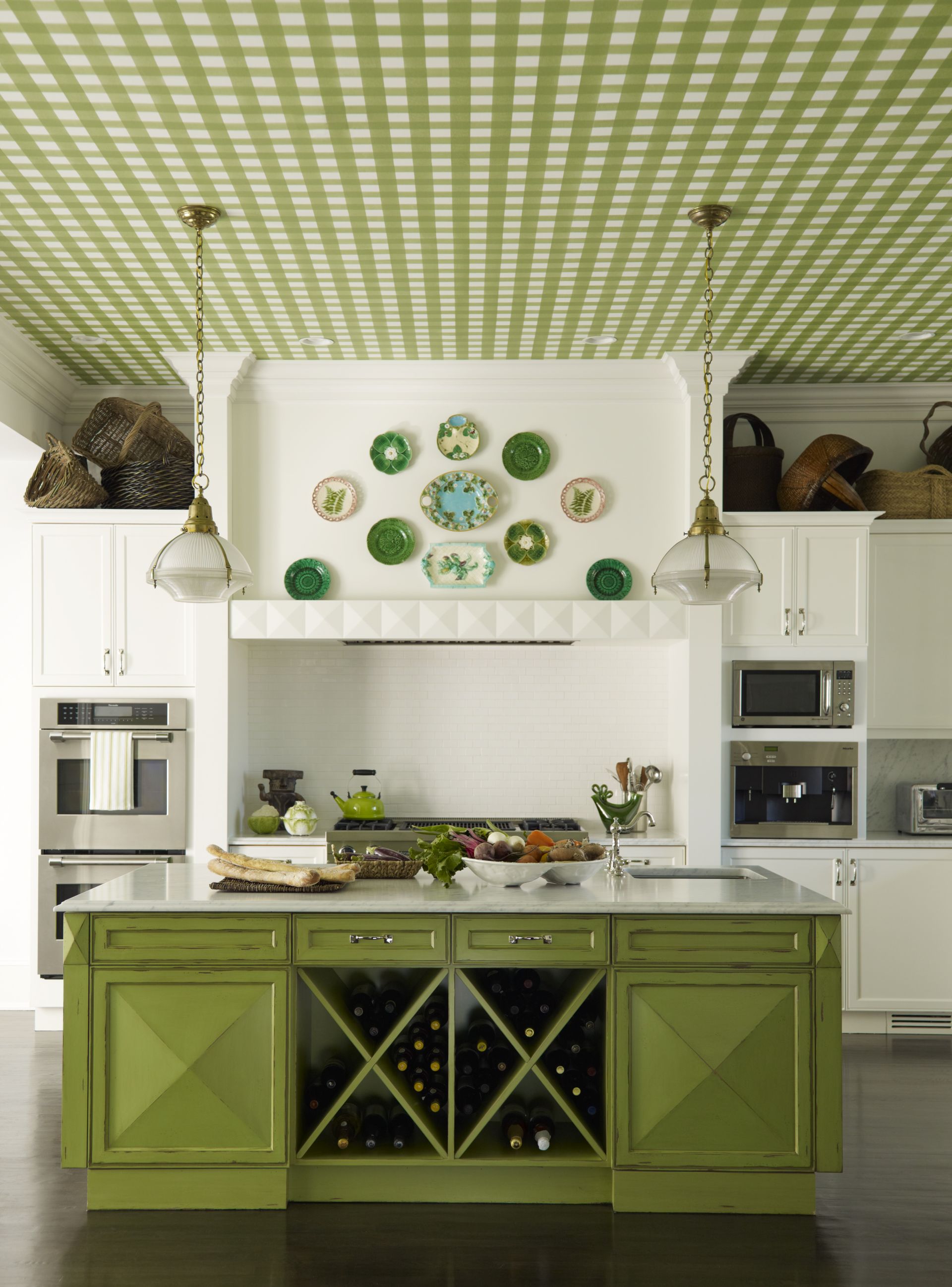 Finding common ground may also have to involve some compromise. 
'What matters most to each of you? If one of you has a super modern taste and the other country cottage decor, how can you merge those styles to create a home that you both love? 
'How about a sleek sofa with a gallery wall of vintage plates over it? If one of you loves bold color and the other wants zen neutral, could you agree to have spaces that are neutral with pops of color in the powder room and office?' advises interior designer Jennifer Verruto. 
After some deliberation, a compromise may actually produce a collaboration of your best ideas, and letting go of your specific plan for your ideal interior style may in fact make creating a shared space a more natural task.
If your styles contrast, for example, if one of you prefers a darker and more masculine kitchen aesthetic but the other finds bright warm tones more ideal, then you may want to choose a dark kitchen island and kitchen cabinets, which you can complement with warm toned wooden floors and light tiles or paint and kitchen counters that can be enhanced with warm lighting. 
Using different but complementary through themes in your rooms can be the best way to collaborate.
5. Streamline your belongings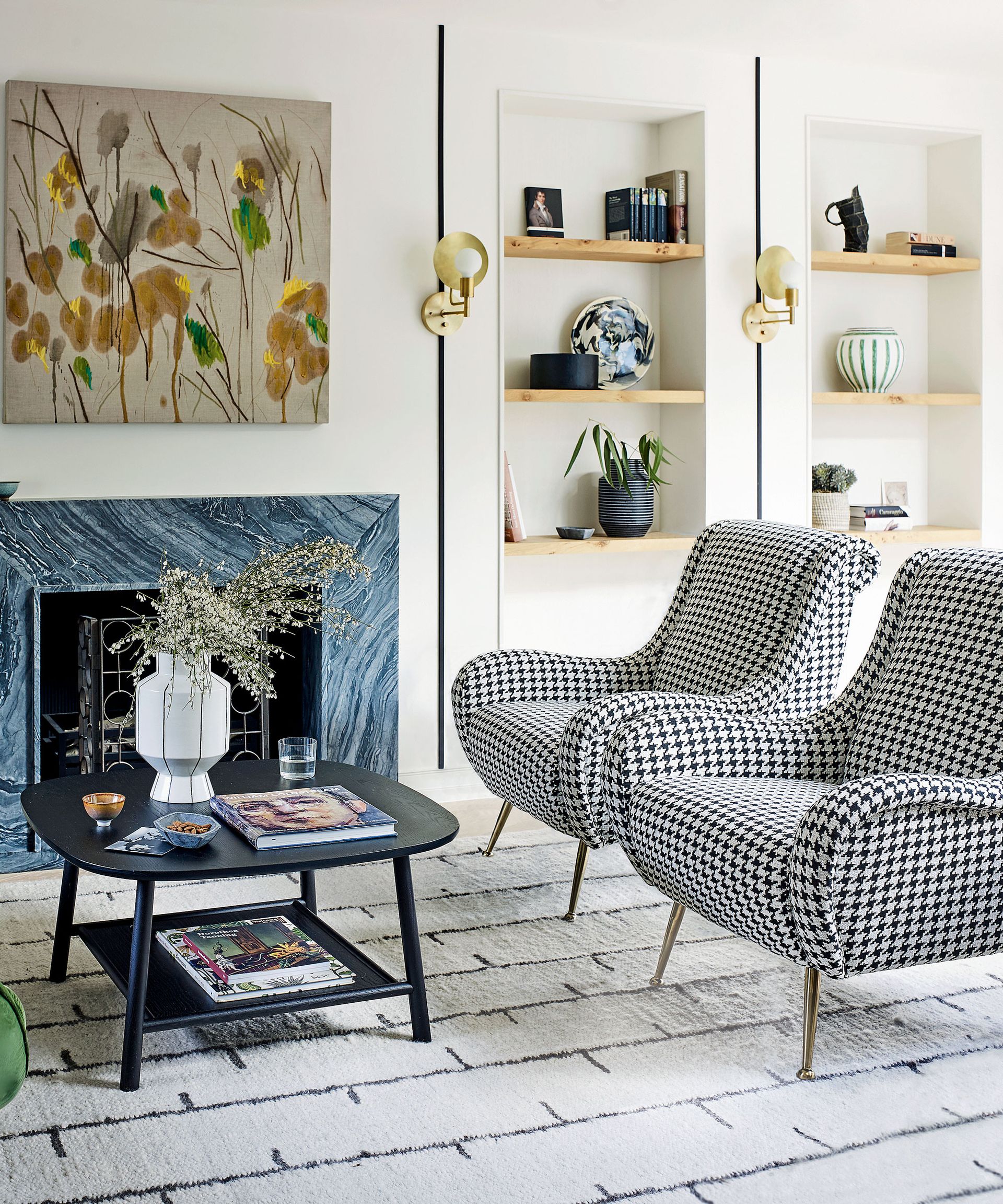 It's important to take note of the amount of space you are working with. Since it is unlikely that you'll be able to fit every piece of furniture from both your respective houses into your new joint space, a helpful early step is to narrow down what will be used to avoid overcrowding your and your partner's home.
Darrell Gardner, director of product development at furniture rental and transition services leader CORT advises that 'before the big move, take stock of your possessions and encourage your partner to do the same. By parting ways with duplicate items and decluttering, you'll make room for the new chapter in your lives. Donate clothes that no longer fit, bid farewell to unused products, and carefully curate your accessory collections and decor to align with your evolving style.' 
This can encourage a more cohesive space as you can choose the best and most fitting items for your house out of both of your possessions.
However, it is also equally important to establish which must-keep items you can't live without to integrate into your space. Pieces that are definitely going to be featured in your house can be used as a base to build around. 
Darrell Gardner continues: 'Start by assessing your existing furniture and cherished pieces. Is there a favorite armchair or an exquisite lamp that holds sentimental value? Let these treasures guide your design choices as you build the rest of your space around them.'
Darrell Gardner is director of product development at furniture rental and transition services leader at CORT which specializes in hiring out furniture on a long-term, temporary basis and in staging homes for sale and rental.
6. Make space just for you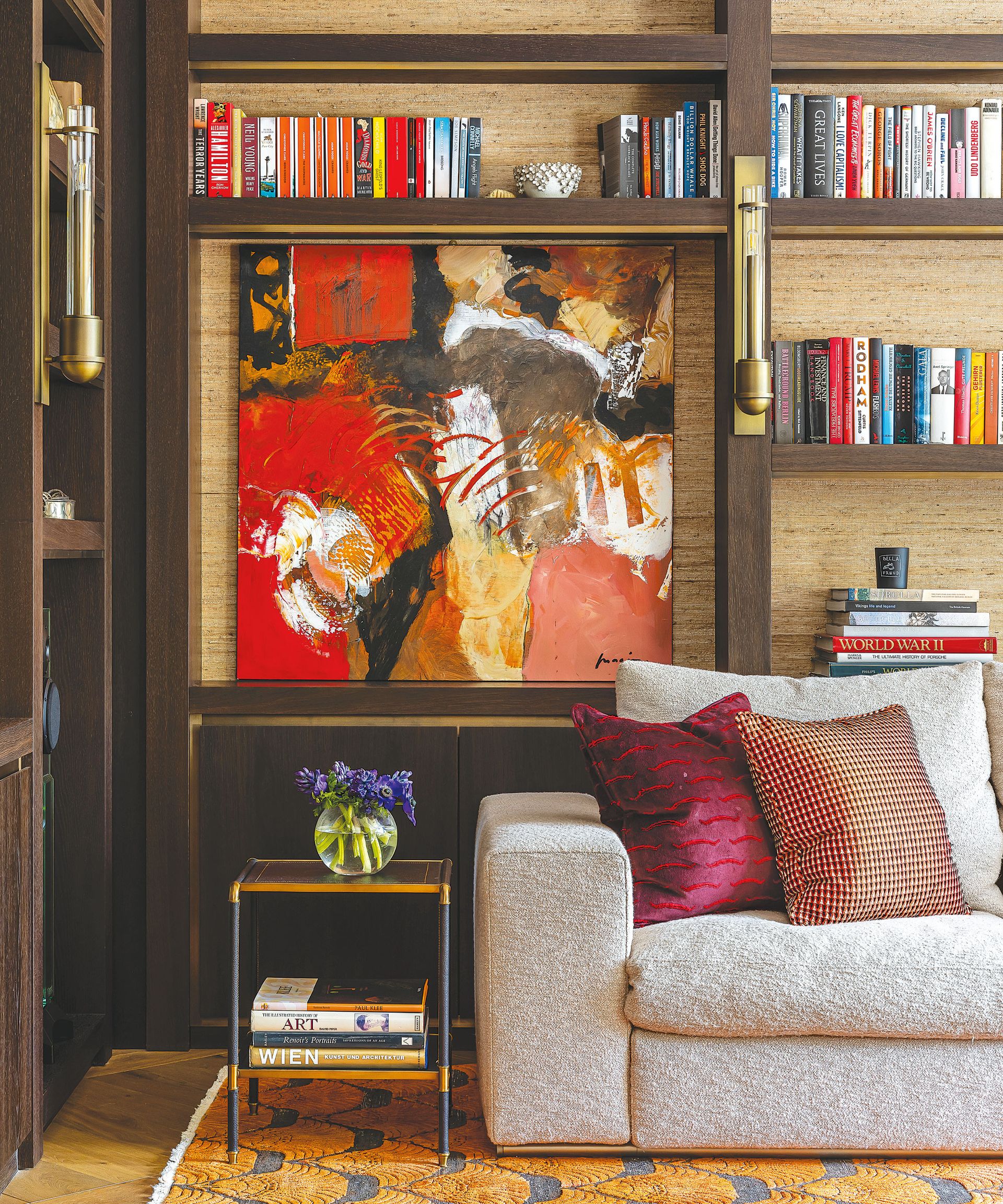 Although we encourage making two worlds of interiors come together in your shared home, having your own personal space separate from your partner is always important. 
That doesn't necessarily mean claiming a whole room as your own, but simply having your own vanity space, closet area, arts or gaming space, or just a shelf to display your favorite decorations or artworks can help foster your self of belonging and agency in your home.
7. Keep matched scale in mind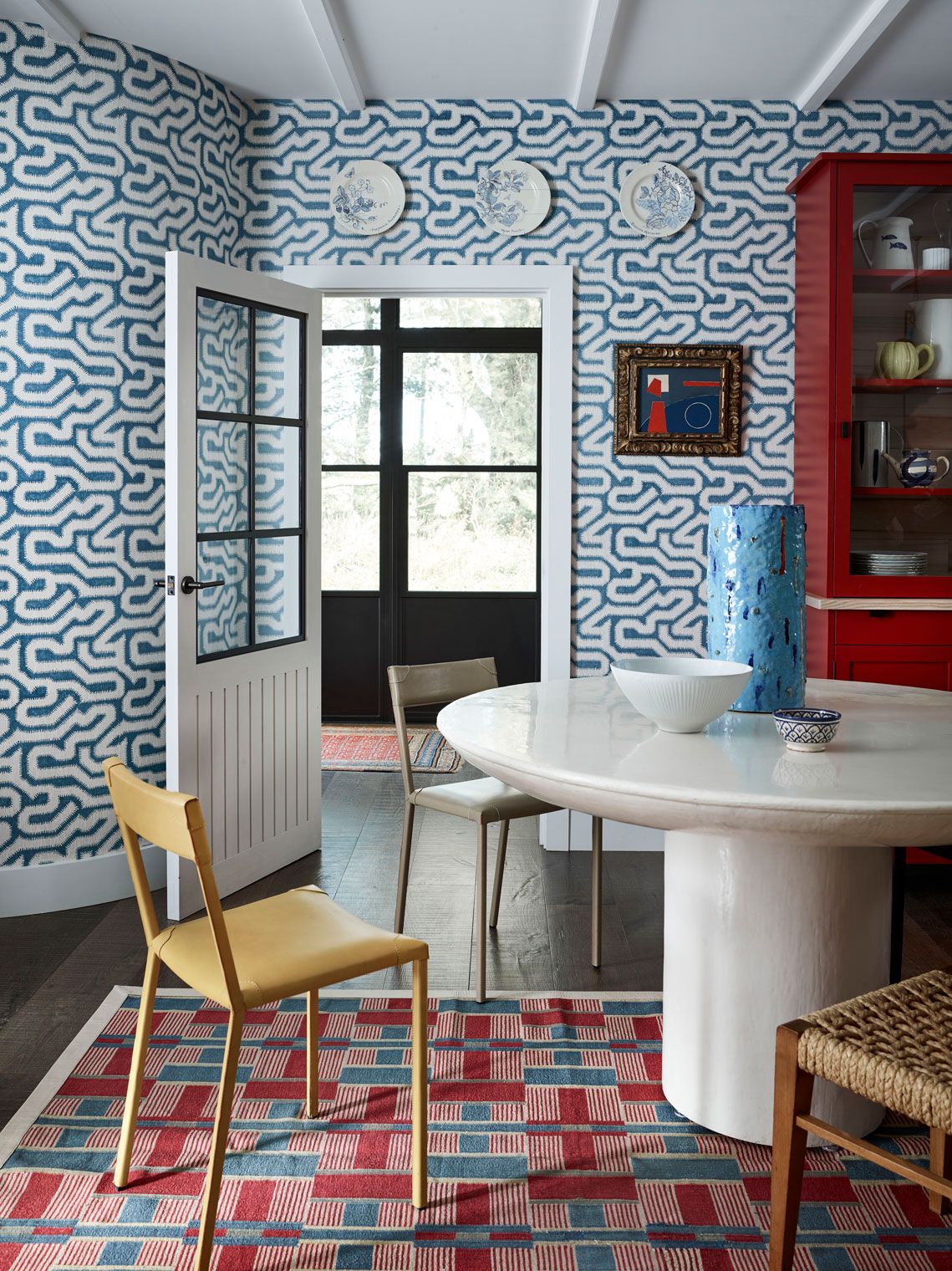 Although mixing and matching different styles and colors can be a great style choice, make sure the scale of different pieces of furniture in a room is fitting. 
For example, oversized lamps can overwhelm small tables, or tall coffee tables with low sofas can be an awkward combination. Trust your eye for what looks right when it comes to matching the right shapes and sizes of furniture.
8. Opt for neutral themes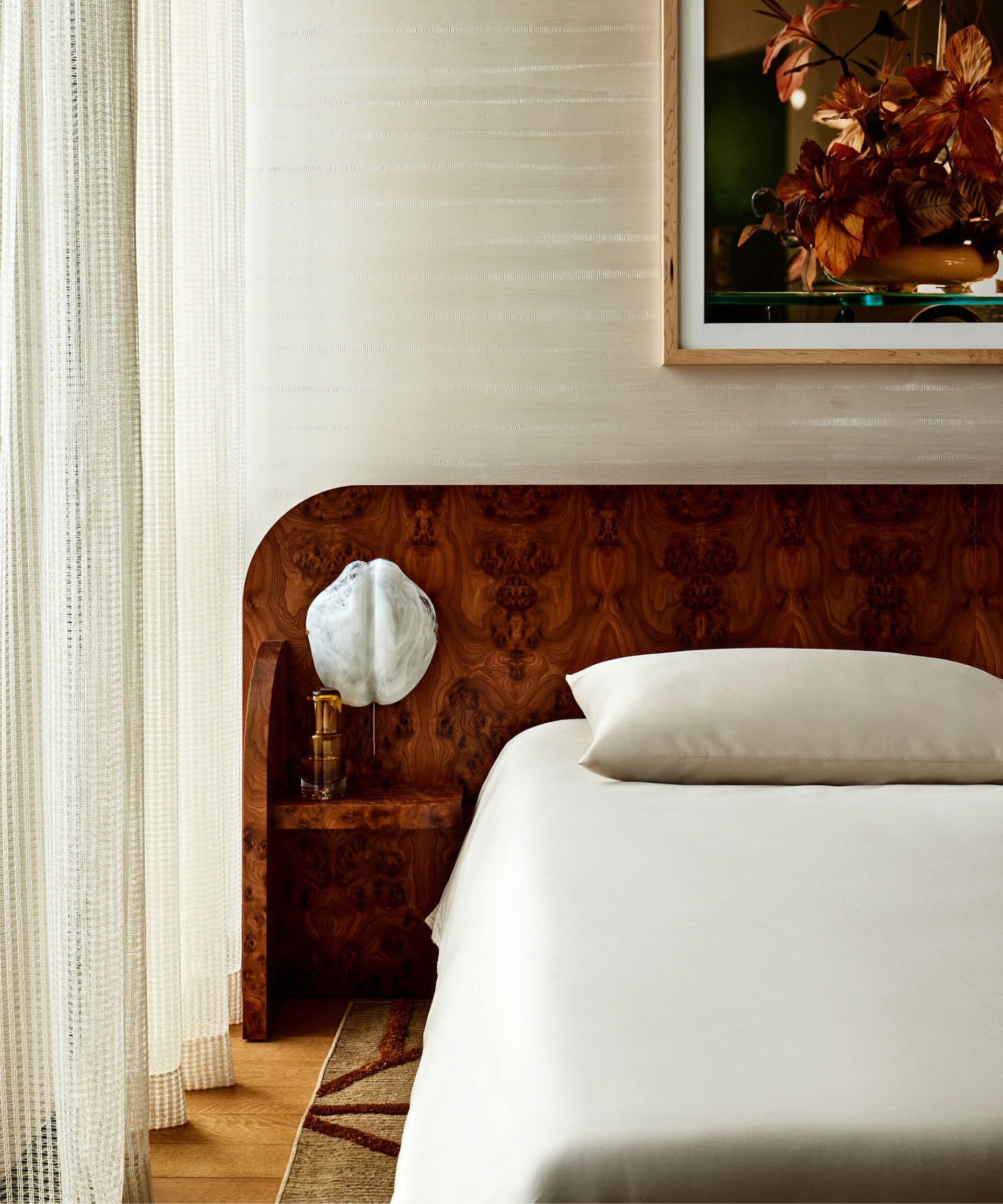 Decorating with neutrals can be key to both partners feeling at home.
Darrell Gardner says that 'to create a well-designed haven that exudes tranquility and romance, opt for light and neutral palettes in your bedroom. Delicate shades of white, cream, and pastels can foster an atmosphere of equality and serenity, ensuring both partners feel at ease in their personal sanctuary.'
FAQs
How can my partner and I decide on a style we both like?
'If you find yourselves hesitant to commit to certain furniture pieces or struggling to reach a consensus on style, consider the convenience of furniture rental. This allows you to experiment with different designs while blending your homes, ensuring a perfect balance between your preferences,' suggests Darrell Gardner, Director of Furniture Product Development at CORT.
---
Although merging interior styles with your partner may seem a daunting task, especially for those with strong opinions and preferences, it should be a fun experience that can involve a great amount of self-expression. The interior choices
for your and your partner's home can display not only your individual personalities but the harmony and comfort felt in your new joint space.