The Essentials is a weekly series interviewing notable people in and around Columbia about some of their favorite things
After several years selling and refurbishing antiques on Instagram, Ansley Whiteside has found a brick-and-mortar location for Turner and Moss, her shop that features homewares and art on Saluda Avenue in Five Points.
The shop is filled to the brim with goodies; tons of candles and votives and glassware line the walls and antique furniture dominates the corners of the tiny shop, but the effect isn't overwhelming. It's like stepping into a well-loved home with a touch of whimsy, and that's exactly what Whiteside wants people to feel.
"I really wanted to figure out a way to incorporate everything that I love," Whiteside said. "Not just the antiques and vintage but also the small makers, the artists, people that I personally have had in my home or follow… just things that I loved."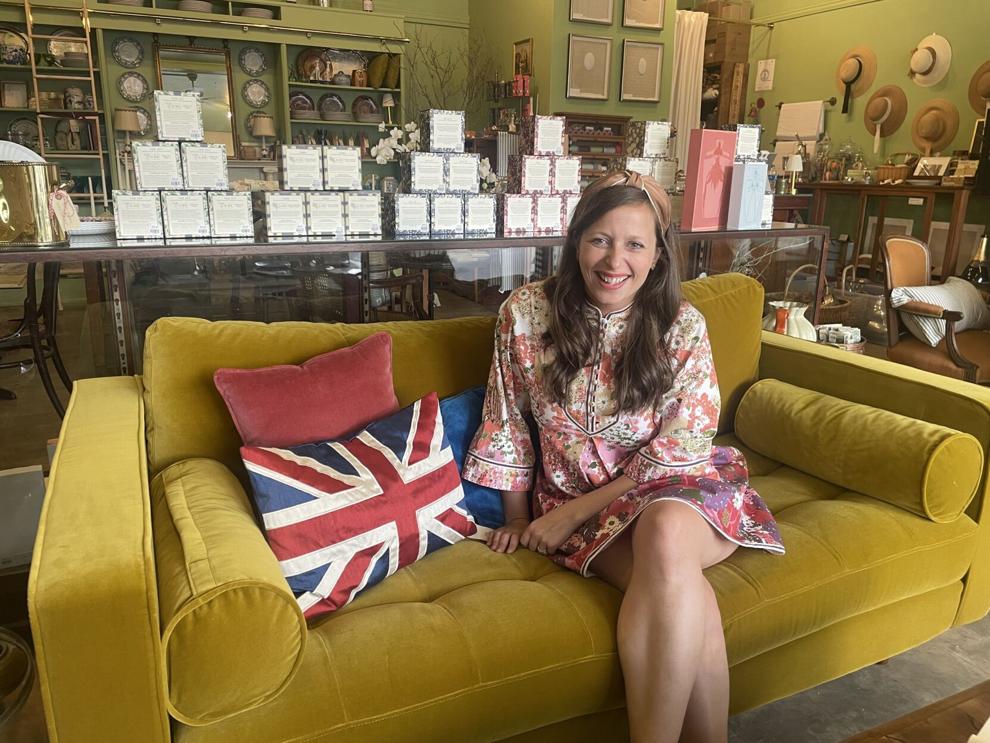 The shop is a haven for homemakers and entertainers looking for unique plateware or a fun set of glassware — both items Whiteside said are essential in entertaining guests at one's home. 
Whiteside gave Free Times tips and tricks to entertaining, a pastime she heartily enjoys: 
It's about the details 
I want everybody to feel like they're just having a good time and they look at their watch and they're like, 'Oh my God, I've gotta go.' I want all the little details covered and I just want them to just enjoy, kick back, relax. So, setting up a bar, things like that. It's all those little details.
Light some candles 
I always just like to have candles lit around the house. I think it's important. It's cozy. It smells nice. … Even in the daytime. I do it because it's smells good, and I'm not as big of a baker. I wish I was, but I feel like (lighting a candle) is my equivalent to baking cookies to sell a house.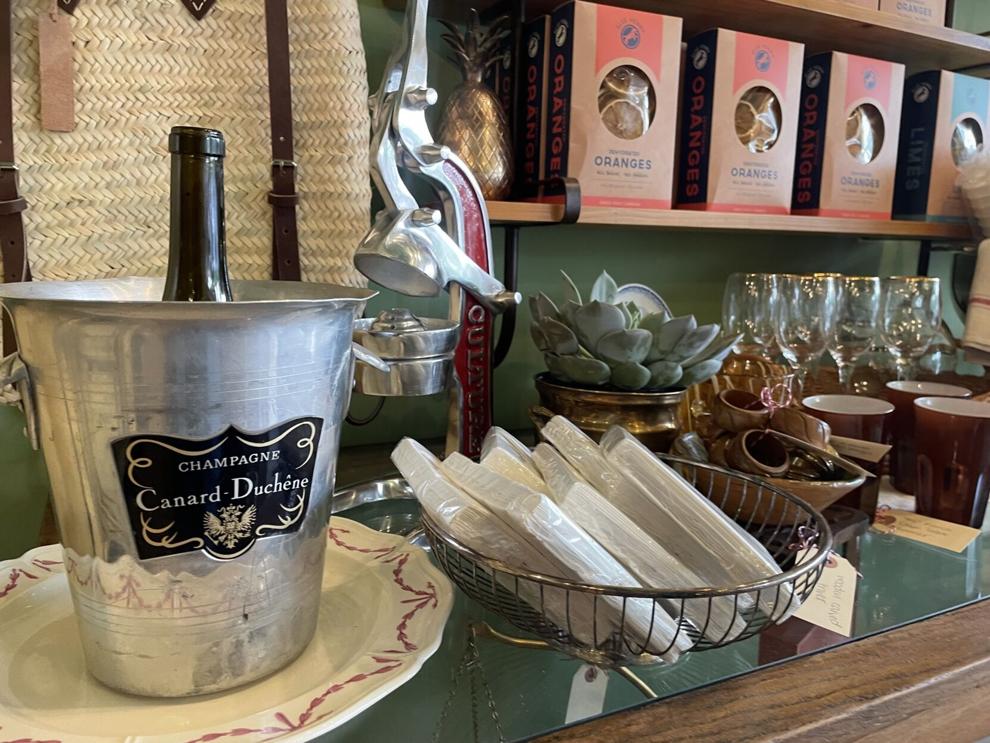 Drinks at the ready 
I love everybody to have a drink when you walk in. So we have some really cool vintage champagne buckets for setting up the bar. We've got an assortment of these. These are something I'll always collect because I love that they make something fancy, casual. It makes it seem more approachable and chill. Which I think is great. Oh, and cocktail napkins.
I like a batch cocktail. Southern Living does a great — I forget the exact one I have it written in my recipe box — bourbon punch. But it's just awesome. And it's easy to do ahead of time. And I like gin, so a gimlet is really easy to reproduce in a batch. So I do that, and then I also love anything with Prosecco.
Mix it up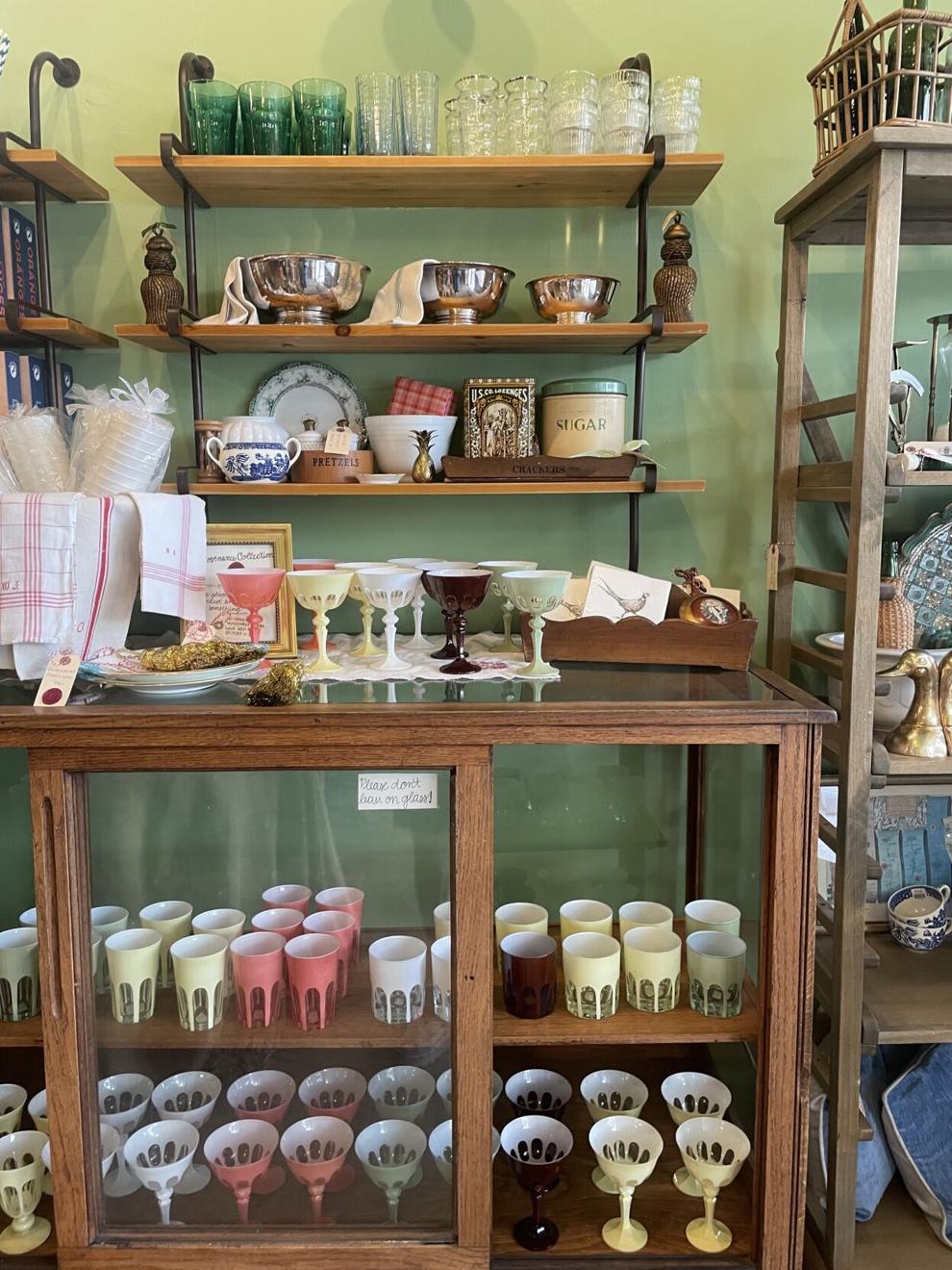 Always have glassware, an assortment of glassware. I'm all about the mix. I like to mix modern glassware with antique glassware, but if I find like a full set that's not chipped, it's coming to the shop. 
And then china. I'm all about china; I love china. Mixing and matching the china is great, it's all about layers. And I'm always looking for fun pieces.
When setting a table, you can totally mix and match, which is also the fun of it.
Make an effort so guests don't have to
(Setting the table) makes people feel like you took the time to make it special. And I'm all about like making it easy. To give those details and give that feeling — with the brass candlesticks, it's an easy way to elevate your tablescape real, real quick. (And actually light the candles.)