I think it's one of the big questions we all ask ourselves when it comes time to decorate our homes: just what is my interior style? If you don't find yourself falling neatly into one checkbox on the list on interior design styles, putting your ideas into words, whether that's to explain it to an interior designer, your significant other, or just yourself, can be tricky. 
So how do you get everyone on the same page? Well, this week, I discovered this design style quiz by New York-based interior design consultant Cristina Cleveland that, I think, just makes total sense. On starting the quiz, you choose your favorite room on each slide, and once you've completed it, you'll be given a profile of a style to match. 
But don't worry, these aren't your traditional interior design style profiles. You won't be limited to the catchalls like modern farmhouse, mid-century modern, or my personal bugbear, 'eclectic'. 
'My favorite homes are ones that reflect a mix of different styles and pieces from different eras,' Cristina tells me. 'The style quizzes I'd taken in the past didn't feel like they captured that, and the quiz result of "eclectic style" felt too broad to be meaningful for me. My goal for the quiz was to give people the language and the tools to make design decisions in their home with more confidence. I packed the quiz results with valuable information on how to use color, how to shop, people to follow and books for inspiration. I want this quiz to be a useful resource in your design journey whether you hire me as your designer or not.'
So, while you take the quiz yourself, I asked Cristina for some of her best advice for honing what your interior style is, and how to use your quiz results to inform how you're going to decorate your home. 
Why do I need to know what my interior design style is?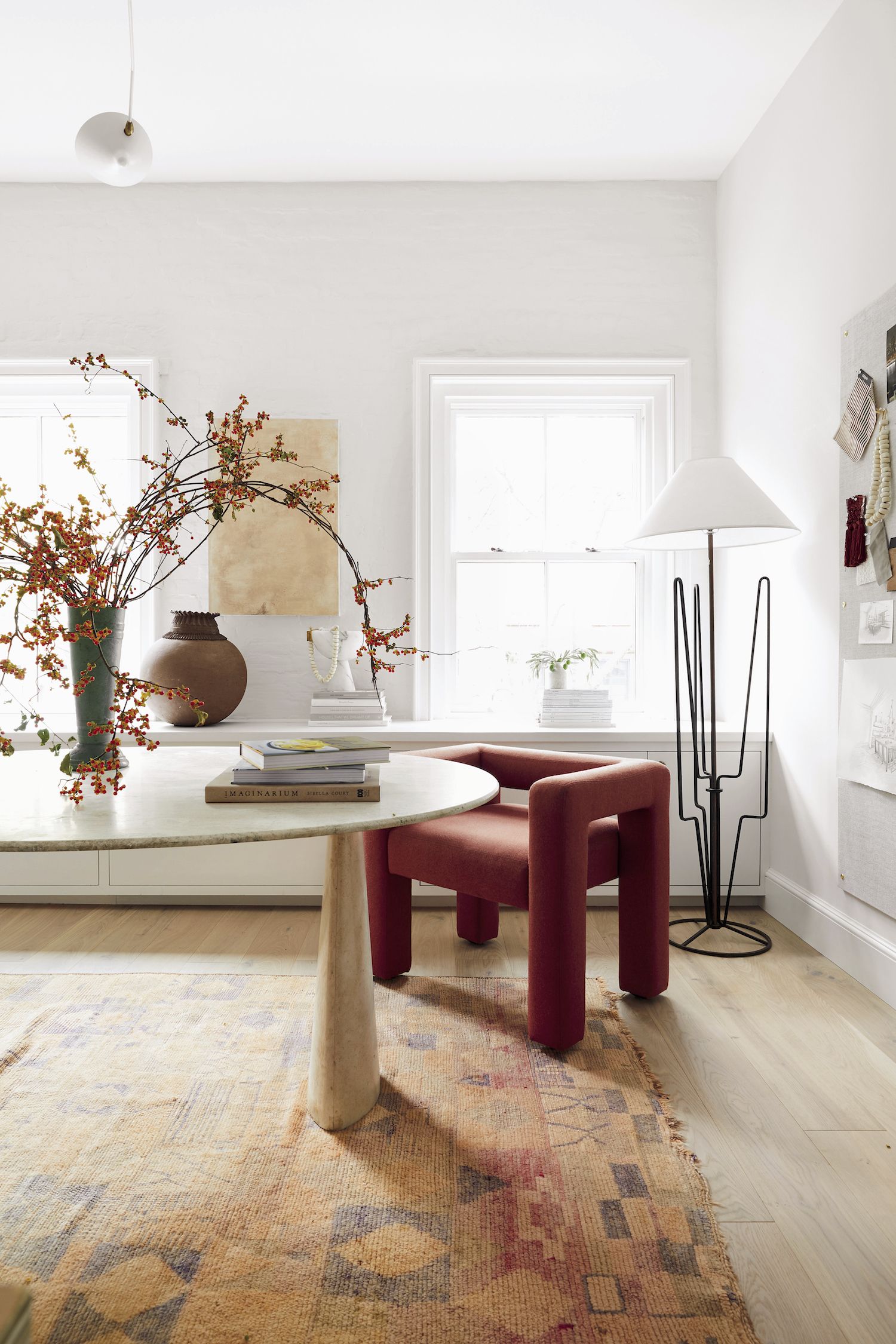 You might think: why does it matter what my interior style is? And for you, maybe it doesn't. If you have confidence in bringing together a home and filling it with things you love and that make sense together, your own interior style might be more developed than some. 
'I have a lot of clients and followers whose biggest pain point is that their home doesn't feel cohesive to them,' Cristina explains. 'They tell me they want their home to better fit their personality and their lifestyle. I believe that honing in on your personal style at home is about really getting to know yourself and what environment makes you feel your best. It's a valuable first step towards creating a home that's going to support your daily life.'  
Avoiding "analysis paralysis"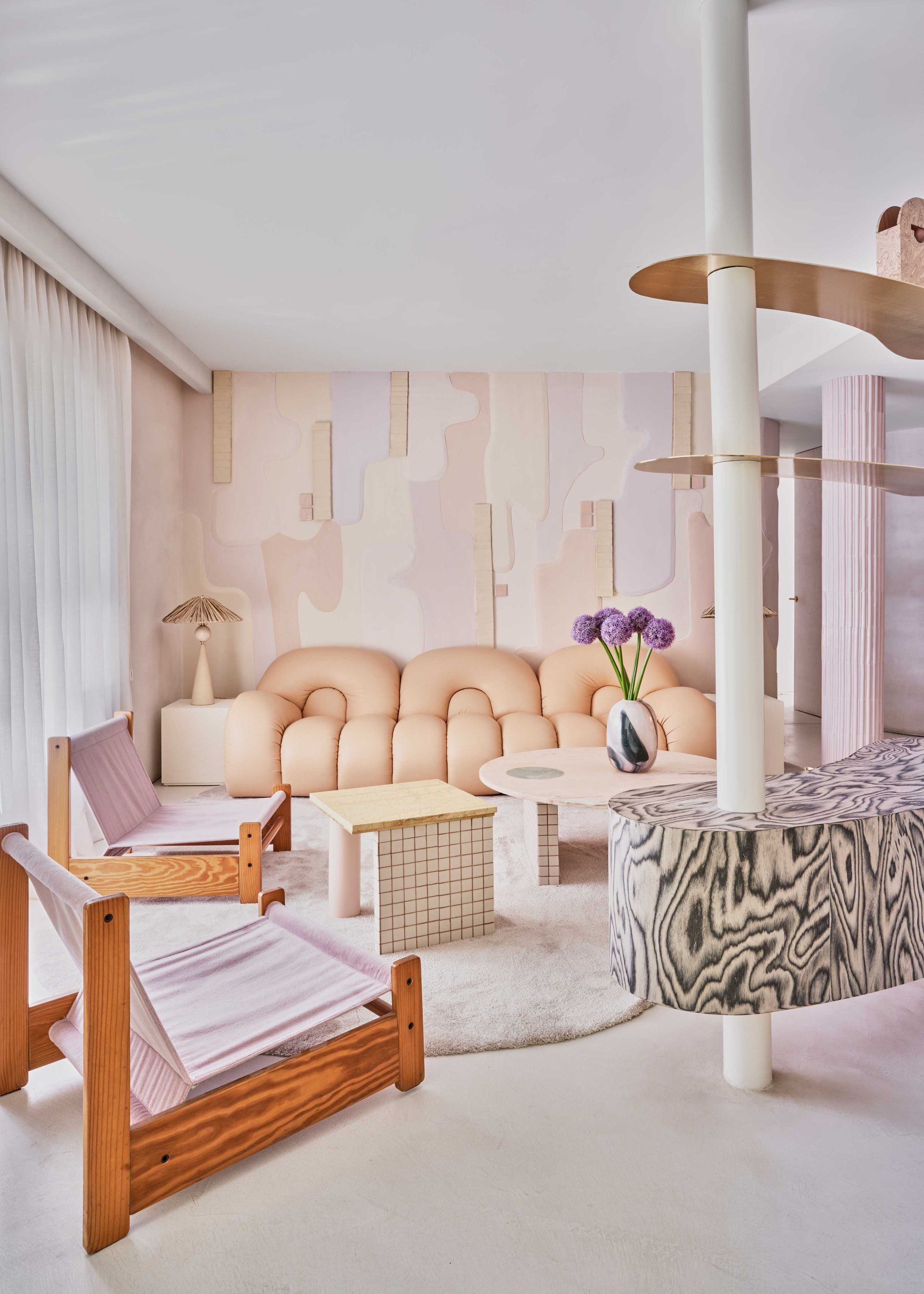 Discerning your personal style might be something you're already undertaking, but while social media sites like Pinterest and Instagram are great ways to curate spaces that you like, they can propose some problems in defining your vision, too. 
'Social media is an amazing tool for finding visual examples of what lights us up,' Cristina says, 'but the challenge I see though, is people amass these saved folders and Pinterest boards with hundreds of photos.' This leads to overwhelm and indecision when it comes to making purchases in their own home. The analysis paralysis is real, especially when making larger investments.' 
Working with an interior designer or consultant can be useful here, but even on your own, it's a great idea to clarify what it is from your Pinterest boards that is speaking to you. 'I work with clients to distill their inspiration to an edited, manageable moodboard so they can make design decisions with more clarity,' Cristina explains. 
How do I use my quiz results?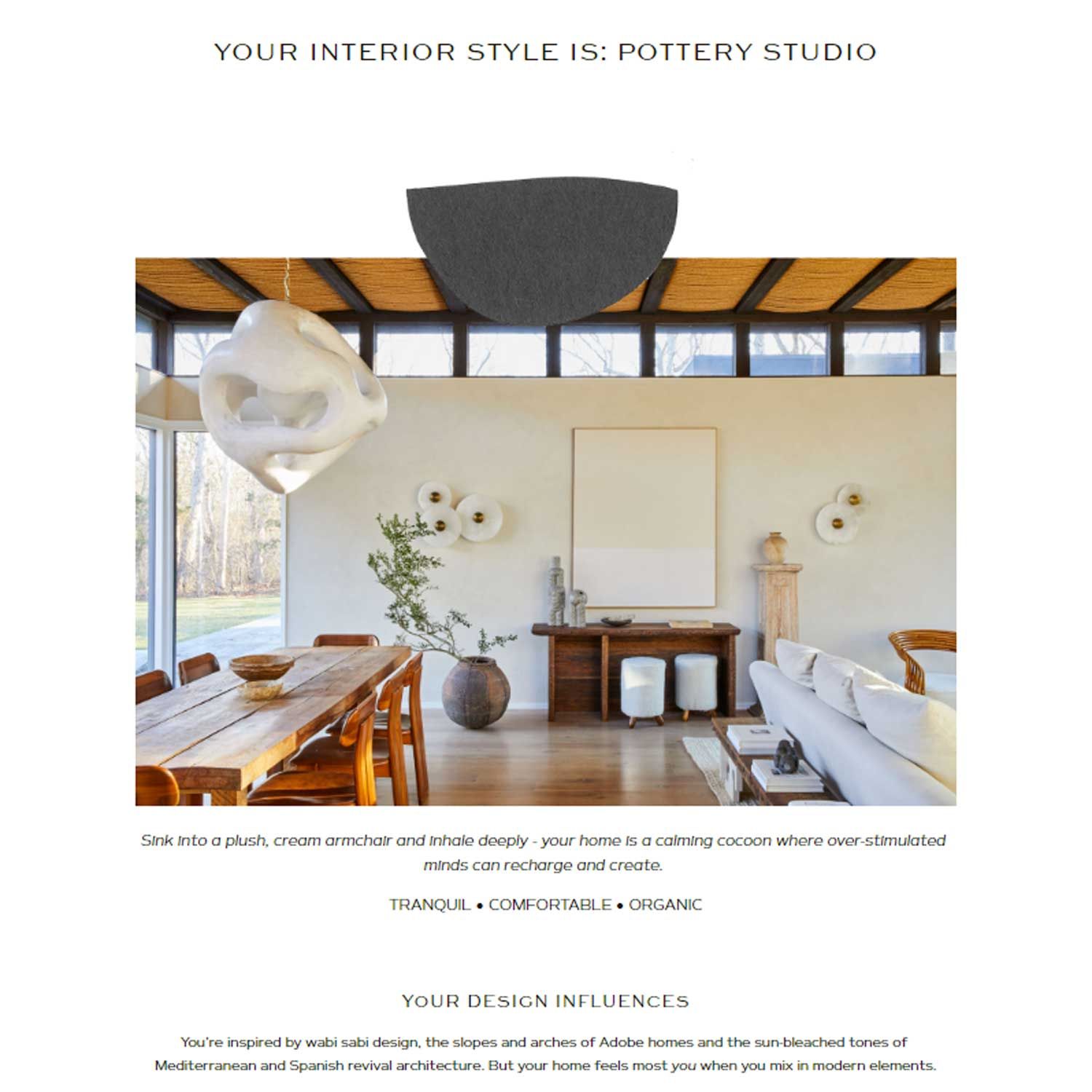 So what was your quiz result? I got 'Pottery Studio', and I will say, it feels pretty spot on. 'You reach most for tonal whites and creams, and when you do color it's usually earthy shades like: pink, tan, rust, gray, & olive green' – this has me pretty bang to rights. 
But while it's super interesting to see your interior design style laid out in front of you, how does this translate into decorating your home? Cristina's quiz offers you colors to consider, as well as textures and materials to try (even knowing the names of these materials might make your internet shopping a little easier.) She also offers up some photos from designers that best encapsulate it, which is perfect for further reading, and the challenges of creating a space in this style, so you know the pitfalls ahead of time. 
'Often clients will ask me "I got Pottery Studio on your quiz, my partner got Museum Bookstore, how can we blend our two styles?" Or they'll say "I want my home to feel modern and minimal, but I'm also drawn to lots of things", Cristina tells me. 'My design process is about finding the common ground between two people and their different styles, or one person and the different interests within them, then building around that throughline.'
'I see personal style as a Venn Diagram between your personality, what lights you up, and your lifestyle,' she adds. 'Where those three overlap is your personal style. I help guide people through design decisions that will fit all three, and to prevent mistake purchases. For example if you value minimalist ideals (your personality), you always pin tonal, white spaces (what lights you up), and you have 2 young kids and a dog (your lifestyle), then a white sofa may not be the right investment for you in this life stage. Your style encompasses all of those elements of who you are – it's incredibly personal!'